UDA Technologies is a leading provider of construction technologies, software, application development, and architectural services for construction professionals in the United States, Canada, and 75 countries worldwide.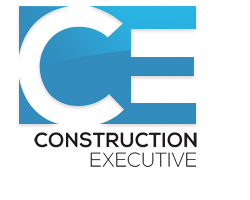 UDA Technologies Wins 2015 & 2016 Top Product Awards
UDA Technologies is proud to announce that Construction Executive Magazine has once again honored ConstructionOnline™ and ConstructionSuite™ with the prestigious Top Products Awards of 2016.

Published by the Associated Builder and Contractors trade organization, Construction Executive Magazine reaches more than 50,000 leading contractors and construction-related business owners worldwide. The publication serves as the leading source for news, market development, and business issues impacting the construction industry.

About ConstructionOnline™ and UDA Technologies
Trusted by 350,000 construction professionals in 75 countries worldwide, UDA construction software delivers the new industry standard in project management for growing construction firms. With fully integrated and completely upgraded Estimating, Scheduling, Contracts, Specifications, and Document Management, UDA ConstructionSuite™ also includes over three hundred new features designed to give users total control over their projects.
Selected Awards and Recognition
2016 Top Product Award - Construction Executive Magazine
2016 UDA Software Rated #1 by Canadian Contractor Magazine
2016 UDA Named Top 10 Construction Software Vendor
2016 UDA Technologies Partners with Verizon
2016 UDA Client Base Grows to over 350,000 Users
2015 Top Product Award - ConstructionOnline
2015 Top Product Award - ConstructionSuite
2012 Top Residential Product Award
2012 Top Commercial Product Award
2011 Constructech 50 Award
2011 Top Mobile Product Award
2011 Top Product Award
2010 Constructech 50 Award
2010 Top Product
2009 Top Residential Product
2009 Top Commercial Product
2009 50 Hottest Companies
2008 Top Residential Product
2008 Top Commercial Product
2007 Best Construction Software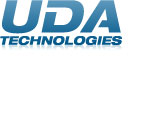 Real World Construction Professionals
With growing marketshare and revenues, UDA Technologies continues to increase the size, skill, and scope of the organization to stay at the forefront of the technological curve. In addition to highly skilled software developers, computer engineers, and database administrators, UDA Technologies employs a wide range of construction professionals including Builders, Designers, Architects, Engineers, Accountants, and licensed Contractors. Much of the company's success can be attributed to the interactive coordination of these distinct disciplines and to our ongoing commitment to provide superior solutions for all UDA clients.
UDA Core Philosophy
Since first releasing software in 1999, UDA Technologies has continued to update and improve its offerings, but the primary objectives of the company have remained the same - to lower the cost of construction for its clients by providing best-of-class products for project and contact management. To achieve these goals, associates at UDA dedicate their time to listening to and incorporating feedback from the tens of thousands of UDA clients. These foundational principles enable UDA to build upon its innovative edge while ensuring that new products and features meet the ever-growing needs of industry professionals, delivering a long-term solution rather than a short-term fix.
Quick Facts about UDA Technologies
Expanding Client Base of over 350,000 Users
Double-Digit, Industry-Leading Growth Rates
19 Product Awards Over the Last 8 Years
Profitable Every Year Since Inception
Products Distributed across the United States, Canada, and 75 Countries Worldwide
Every Day, UDA Software Manages Over 50 Billion Dollars of Construction
UDA Websites Receive over 4.2 Million Hits Per Month