Login to the Company Portal
Enter your email and password below to login and view any project shared with you
Close
Invalid email or password
Login
Forgot Your Password?
About
D&D Construction is a Winnipeg-based construction company that has built a solid reputation for excellence. D&D Construction was founded in 2007 by the brothers Danijel and Drazen Gavranovic. Together, Danijel and Drazen have over 26 years of experience in the construction home building industry and custom design to ensure 100% customer satisfaction. Their commitment is to building quality home interiors in the Winnipeg home market.

Prior to opening D&D Construction, Drazen started E&E Flooring in 2003 and owned until he and Danijel opened D&D Construction and since then they are running and operating it, specializing in home building industry and custom design.

From the foundation up, D&D Construction has the ability to offer you service that is needed to complete the job in a professional manner. Their use of master artists and craftsmen, as well as proven methods and quality materials are paramount in their ability to deliver outstanding results for each project. Meanwhile, their dedication to deliver exceptional customer service is evident in their ability to accommodate unique artistic and budgetary requirements within strict timelines.

Our Mission

D&D Construction is committed to creating home interiors which fuse with their environment and showcase simplicity and elegance. We are dedicated to accommodate unique artistic and budgetary requirements without sacrificing quality methods and materials. We focus on integrity and dedication to excellence results in the delivery of quality finished products to all our customers at competitive prices.

Our Vision

We intend to provide our customers with the best construction experience from the beginning to the end. Our commitment is to provide excellence with every project we complete, in a reasonable time manner while continuously moving forward and being a leader in the construction industry.

Core Values

Over the years we have gained the reputation from our customers and as D&D Construction is expanding the values within the company grow as well.

• Honesty, Integrity, Trust
• Safety
• Team work
• Continuous Improvement
• Professionalism and Excellence
Recent Projects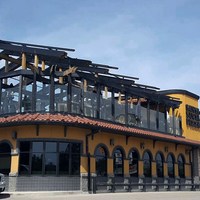 Projects
Get in Touch with Us
Please fill out the forms below to submit your questions and comments.

Your information has been submitted!
* Required field
Please use a valid email.