Login to the Company Portal
Enter your email and password below to login and view any project shared with you
Close
Invalid email or password
Login
Forgot Your Password?
About A2E Builders, LLC
A2E Builders LLC is a Custom Home Builder that started building in the Upstate of South Carolina in 2007. Partners Bruce Aho and Jay Estola have a passion for constructing quality homes and remodel projects. Our philosophy is to build as if we were going to live there.

Being a Custom Home Builder, A2E Builders is there for You from start to finish. From using Chief Architect to get the design you are wanting to a completed project that will feel like HOME! If assistance is needed, A2E Builders works with an interior design specialist to help You with those critical decisions to make sure all finishes flow together. We can look at the many different options so the final product is what You envisioned at a price You want.

Bruce comes to A2E Builders LLC with 28 years experience in residential and commercial construction. Bruce has the knowledge with the experience to prove it. With hands on experience from land development to concrete foundations and slabs to framing to final touches and everything in-between, Bruce enjoys Custom Building and understands what it takes! He managed a high-end new home division in New Hampshire before moving to Greer South Carolina. His experience makes Bruce an integral part of A2E Builders success. He excels at brainstorming with You the different options that are available with any project and he makes sure Your project will be a complete and finished quality project.

Jay comes to A2E Builders LLC with 10 years experience in residential construction which includes concrete work, framing, trim work, and managing multiple home construction sites within multiple subdivisions. With a background in Computer Science and an understanding in the mathematics behind construction, he fits well in the custom home building industry. Whether it is a remodel, addition, or a custom home, Jay will work with You in designing your project so You get a complete and custom picture of what You are looking for.

A2E Builders take pride in the work we do. When a project is completed, we want to count You as a Friend, not just a Client. Our pride shows through in making sure everything is completed right. At the end of the project, our goal is to make Your house feel like HOME!
Recent Projects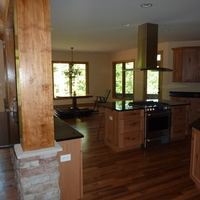 Interiors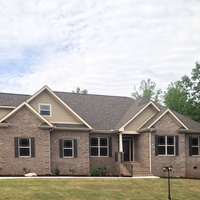 Exterior Pictures
A2E Builders, LLC Professional Organizations


Get in Touch with Us
Please fill out the forms below to submit your questions and comments.

Your information has been submitted!
* Required field
Please use a valid email.