Login to the Company Portal
Enter your email and password below to login and view any project shared with you
Close
Invalid email or password
Login
Forgot Your Password?
About Anchor Exterior
a BBB Accredited business serving the Tri-State for over 15 years. Anchor Exterior specializing in Roofing, complete Storm Damage Restorations and Remodels. Design and Build Custom Decks and Additions, Vinyl Siding, Gutters, and New Skylights.

Anchor Exterior is now an authorized PVE Pneumatic Vacuum Elevator dealer.
Recent Projects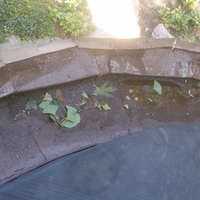 Custom ''No Leak'' Box Gutter from Anchor Exterior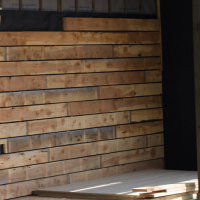 New Construction Rain Screen and Deck
What Clients Are Saying About Anchor Exterior
Overall, I was extremely satisfied with **** *********'s Anchor Exterior complete roof replacement service. On Friday evening, we experienced strong winds that damaged and raised several shingles. In fact, a section near the front remained erected after the storm. Later that evening, Mr. ********* knocked on my door, explained that he and his crew were finishing up a job remodeling the interior of a house down the street when he noticed the shingle damage. He offered to conduct a free inspection and fix the roof. Normally, I immediately turn away all unsolicited visitors but for whatever reason I felt comfortable with Mr. *********. He left a business card so I researched this company online and read a few Better Business Bureau reviews. Pleased with the company's BBB rating and previous customer feedback I called him the next day to start the process. They provided great service, very accommodating, on-time communication, and quality work. I would highly recommend Anchor Exterior! R. Taylor
I utilized this company in July 2013. I had a roof leak that resulted in internal damage to the house and an emergency tarp job was needed. I called Anchor Exterior and received a call back from **** on Saturday afternoon. He came out that evening to give me an emergency tarp job in addition to walking me through the steps to take next. It was very helpful and much appreciated as I had never had an issue with any previous properties. This was a very big job, 6000sq ft, and **** was there with me the entire time. He documented everything well, met with the insurance adjuster, spoke with my insurance company and was so present during the entire process that I was able to get a brand new roof with only paying my deductible! His team took 1 day to do the complete tear off on my roof - it was amazing to watch. There were about 15 guys on the roof from 9am - 8pm and it just looks amazing. After it was over he then went the next step and took all the necessary pictures and filed the report with my insurance again so that I could get the depreciated value $$ as well which I understand many other companies leave up to the homeowner to handle. His crew was also able to handle all the internal repairs of painting, drywall replacement, electrical replacement, etc. I highly recommend this company to anyone who is looking for a new roof in the Cincinnati area and make sure to ask for ****! Brandi G.
Get in Touch with Us
Please fill out the forms below to submit your questions and comments.

Your information has been submitted!
* Required field
Please use a valid email.