Login to the Company Portal
Enter your email and password below to login and view any project shared with you
Close
Invalid email or password
Login
Forgot Your Password?
About
B² Design Build believes that in order to create any good remodel project, clear and open communication is vital. Listening to your remodeling needs and wants, we create a detailed state-of-the-art design. It is our goal to exceed your expectations in all aspects of the remodeling process while keeping your budget, style, and personality in mind.

Our approach to design is about capturing our clients vision, not selling ours.

From the original consultation to the final walk-through, we will strive to retain your trust throughout the project and many years after it's completion. It is our belief no matter the scale of the project, it can be showcase worthy.

Recent Projects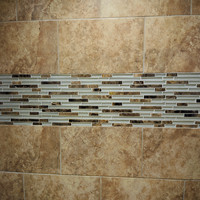 New Prague Basement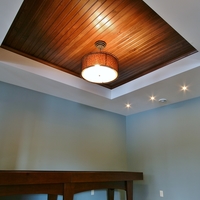 Rosemount Basement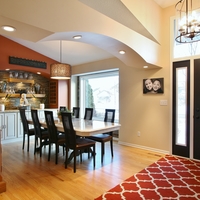 Prior Lake Interior Remodel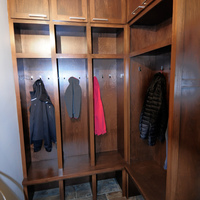 Apple Valley Kitchen 2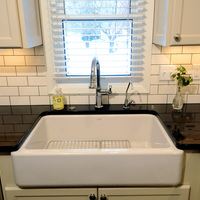 Inver Grove Heights Kitchen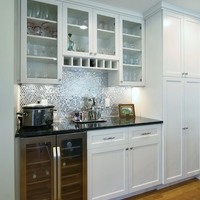 St. Anthony Kitchen
St. Paul Kitchen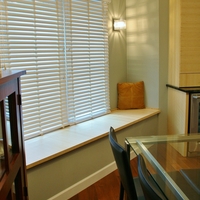 St. Paul Kitchen 2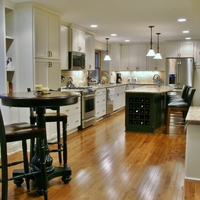 Eagan Kitchen 2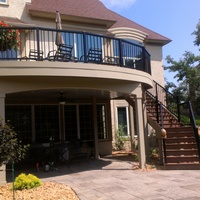 Eden Prarie Deck and Patio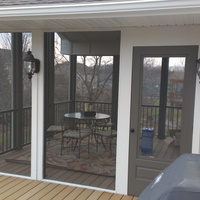 Apple Valley Screen Porch and Deck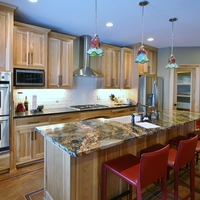 Minneapolis Kitchen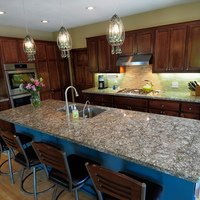 Eagan Mudroom and Kitchen Remodel
What Clients Are Saying About B2 Design Build
"They were not the lowest bid, but their focus on having our agreement on architectural design and their stated and realized attention to finish detail and quality was the reason we went with B2 Design Build." Keith N
"The B2 Design team did a great job from start to finish. They were professional and clean and competitively priced. I would highly recommend B2 Design for any construction or remodeling project." Barb M
"They really felt like family from the beginning, we appreciate that they gave us options. They had an understanding of what we were looking for and what would make sense from a design Standpoint. They have a great eye for design and detail." Trina S.
"My contact was Bruce. He was excellent to work with. Project was started when he said and finished in the time frame he said. I thought the pricing was reasonable and that Bruce did an excellent job. I plan to use him again for a couple of other projects we need done. Bruce was very focused on making sure things were done right and I was happy with the results. Very client oriented. Peggy B.
''B2Design Build LLC did an entire main floor, deck and entryway remodel for us, and we couldn't be more satisfied. Every project has it's setbacks in timelines and things, and they were very proactive to ensure our project kept moving forward. We loved the 3d modeling design which provided a great visual and a way for us to give input since we could see the direction of the design right before us.
We highly recommend them and are looking forward to another project when the time comes in the future." Debbie J.
"Prior to officially committing to a home remodeling company it was clear B2 Design Build had the most realistic ideas and design which aligned with our budget and met the characteristics of kitchen & mudroom remodeling project we were striving for. We were very impressed with Bart's ability to listen to our ideas and apply his creative design skills to generate proposals that quickly aligned with the practical needs we were envisioning. Once the official building project started we were pleased with each staff member that contributed to the final project. Each of them were courteous and contributed to the confidence and quality craftsmanship we were expecting. We were not naive to the unplanned surprises and delays that can occur during a major remodel project. When these unplanned activities did occur, we were very pleased that the project kept moving forward and there were honest discussions completed to ensure the original project goals continued to be met. I would add that additional value added features were added midway through the project that exceeded the project goals set at the start. It validated that even after the project started, other creative ideas shared by both B2Design and ourselves were still fair game fit into the project budget and timelines. We are extremely pleased with the end result of our kitchen and remodel project. It has added significant value to our home and provided the increased quality living space for our growing family." Ted S.
"Absolutely Wonderful to work with. Attention to detail and customer service. Great Team! Providing design and construction at an affordable and honest price." Carolyn T.
"New to the world of renovation, this was no small feat. We were also pleased with the bid amount and the attitude that Bart and his crew had going into the project. We could tell that we could trust him completely with our home. I cannot say enough good things about Bart, his creative and practical ideas, work ethic, and honest approach to his craft. Not only does he possess the qualities of integrity and good old fashioned hard-work, but he insists on those with those who work for/with him. We were thrilled at the work they had done. " Eric & Uli L.
"Bruce did a great job with the design and answering all of my questions that I had. I was very happy with the work that was done. I would recommend b2designbuild to anyone that has a remodeling project."
Gregg C.
"Bart was helpful and professional. We loved the designs that they provided and can't wait until we are able to start the project!"
Laura M.
"The consultation went very well. After discussing our interests and taking measurements, B2 came back with a potential design. We were able to make changes on the spot and design an alternative design right on the spot with the software they had. All that was cool and exciting, but I was most impressed with some of the thoughtfulness Bart had regarding design and execution of the project." John H.
"The project was completed on time and on budget but that's not the primary reason to consider B2 Design Build. The ongoing collaborative working atmosphere to insure that their work met our expectations was excellent. Every single worker who came through our doors was courteous, kind, and produced quality outcomes. The work site was always clean at the end of the day and any questions we had were always answered within a reasonable time frame. Having major work done on your home is stressful. No matter who you select, there will always be minor delays and unexpected changes. What sets this firm apart from others is their flexibility, excellent communication, and highly ethical business practices. The B2 Design Build team restored our faith in the construction industry and humanity in general! We have found our construction partner for life with B2 Design Build. Trust is something that is hard to come by in this industry and that is a huge differentiator and selling point for us! Thanks, Bruce and Bart for saving our hides." Tad. S.
He was so courteous and friendly and professional. He measured the area, listened to what our ideas are and made suggestions as how to get what we wanted, and add a few things we hadn't thought about. We were very impressed with the details and again, very willing to work with us without any high pressure sales tactics." Sue M.
"Bart and Bruce are amazing to work with! Their design visions exceed their competitors. They are great at designing spaces to fit into everyone's budget. Great team!!" April M.
Great work, guys! Wish I lived in MN. Would love to have you remodel my master bathroom
Shawn S.
Get in Touch with Us
Please fill out the forms below to submit your questions and comments.

Your information has been submitted!
* Required field
Please use a valid email.