Login to the Company Portal
Enter your email and password below to login and view any project shared with you
Close
Invalid email or password
Login
Forgot Your Password?
About Birdland Builders
At Birdland Builders we know the key to any project is listening to our customers. For many years, our Home Improvement Company has been remodeling and building visions, often from the ground up. With our professional and easy going teams, we make the most complex details look simple with a direct and confident approach. What we look forward to the most on any project is the customer interaction, understanding what the client wants and coming up with a plan to make it all happen.
We combine Quality Workmanship, Superior Knowledge and Competitive Pricing
Deadline Focused to Ensure every Job is Done on Time and within Budget
Professional Services for Residential and Commercial Customers
13 Years of Industry Experience and a Exceptional Customer Satisfaction
Recent Projects
Exterior Projects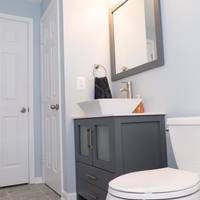 Bathroom Projects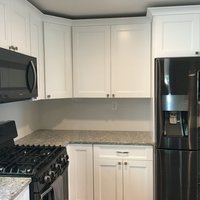 Kitchen Projects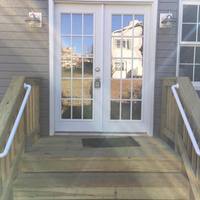 Home Improvement Projects
What Clients Are Saying About Birdland Builders
We needed an unexpected kitchen remodel due to water damage that occurred just before Thanksgiving. We e-mailed a request for estimates to three different contractors and Tim stopped by our house that evening to look at our partially gutted kitchen. He made several return trips and provided suggestions and samples even before we had chosen him as our contractor. Throughout our remodel he always responded to our questions and concerns immediately. He assured us that the job would be completed by Christmas (even though the work began on Dec. 5th) and the work was completed on December 23rd. The entire Birdland crew was courteous and professional throughout the process. We are very happy with our kitchen and wouldn't hesitate to use Birdland again. Mrs. Chris
Our basement turned out better than we could have imagined. Tim and his team were professional, patient with all our questions and requests and went above and beyond. Thank you Birdland Builders for a fabulous job turning our unfinished basement into a gorgeous living space for our family! Rebecca M
They perform great work at a good price. They did an outstanding job for us, and we plan to use them again on future projects Stephen C
We are very pleased with the outcome of the renovation. We had a third floor flood which led all the way to the basement. Tim and his crew totally gutted the place & made look brand new! Gave us ideas to create a more open floor plan & utilize our space. Very reasonable and professional; stayed in contact daily with updates. Tim even made time to install a new front door for my neighbor on a Saturday. Will definitely use in the future!
Ryan C
''Birdland Builders came today and replaced four of our wood columns for our wrap-around porch that had dry-rotted. They put up high quality vinyl posts. They also power washed our railings and lattice and fencing. They will be painting the rest of our columns with quality exterior paint. The quality of work is INCREDIBLE. Seriously. can not recommend these guys highly enough. They're quick, efficient, skilled and professional. If you need any kind of home repair or work done they likely can do it Hope V
Birdland Builders Professional Organizations



Get in Touch with Us
Please fill out the forms below to submit your questions and comments.

Your information has been submitted!
* Required field
Please use a valid email.