Login to the Company Portal
Enter your email and password below to login and view any project shared with you
Close
Invalid email or password
Login
Forgot Your Password?
About
CR Structures Group, Inc. is a General Contracting, Construction Management and Design Build firm located in Appleton, Wisconsin. Since 2003, our mission has been to Listen Better, Plan Better, Build Better. Co-owned by Chad Reichelt (President) and Kip Golden (Executive Vice President), CR Structures provides building design, construction and remodeling services in the following markets throughout Wisconsin: Commercial, Elderly Housing, Financial, Hospitality, Light Industrial, Manufacturing/Warehousing, Medical/Dental, Office, Recreational, Religious and Retail.

From interior build-outs to new construction of multi-million dollar facilities, our team of building professionals manages all phases of the construction project from start to finish and project close-out. This total project integration allows us to accurately control our projects, which guarantees our work and ultimately your investment.

Our process starts the same for every project. We lead a coordinated effort that includes all disciplines—planners, architects, engineers, project managers, subcontractors and the owner—in order to collaborate and share ideas. With this team working as a single entity, we develop the most effective solution to provide you with all that is possible within your budget.

Cohesiveness of this team from start to finish is paramount to a successful project. That's why the CR Structures Group team you meet at the beginning will be the same team you'll work with throughout the entire building process.

Unlike general contractors and design builders who self-perform trade work, all of our projects are competitively bid using the free-market system. This insures that we provide the best possible price from the most qualified trade contractors – contractors who have the necessary experience for the specific type of project using the latest techniques and equipment.

Recent Projects
Building Gallery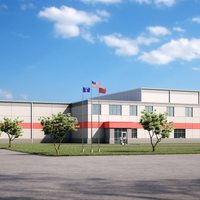 Poly Flex, Kaukauna
Building Gallery 4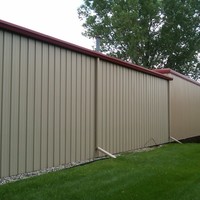 Building Gallery 5
Steel Erection - Polyflex
North Shore Bank, Suamico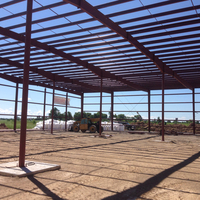 Manufacturing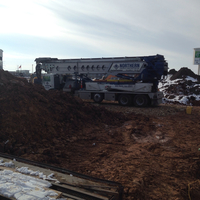 Family Dental Center of Green Bay, Bellevue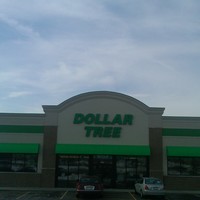 Dollar Tree, Plover
What Clients Are Saying About CR Structures Group Inc.
I would highly recommend CR Structures Group and will use them again. From planning to building, they exceed our expectations. Scott Bromm, Owner, Poly Flex Inc.
I really felt a part of the team thru CR ProjecTrax. I am based out of Brookfield and was unable to make all the meetings. CR ProjecTrax kept me up to date with progress and I was able to make decisions from anywhere allowing the project to stay on schedule.
Darrel Eisenhardt, Vice President, North Shore Bank
CR Structures brings a level of professionalism that far exceeded our expectations. We were able to focus on our business relocation and not worry about the construction process. We did not feel we needed to look over their shoulders. They did what they said they were going to do, when they said they were going to do it. They are a great group to work with and I would refer them to anyone who wants to work with an outstanding team. Dante Pizzuti, Managing Director, Northwestern Mutual—Green Bay
CR Structures Group Inc. Professional Organizations



Get in Touch with Us
Please fill out the forms below to submit your questions and comments.

Your information has been submitted!
* Required field
Please use a valid email.