Login to the Company Portal
Enter your email and password below to login and view any project shared with you
Close
Invalid email or password
Login
Forgot Your Password?
Welcome To The Total Opposite Of "Fast & Cheap"

When it comes to building and remodeling contractors, there is no shortage of "okay" choices. Maybe they get the job done, but the results are less than they can – and should – be.

At Craftsman Construction, we're different. Our obsessive drive for quality and our 'every detail matters' attitude make us an elite contractor for homeowners that have higher expectations.

We excel in every area that matters. Our designs are more unique. The materials we use are proven to be top quality. And we spend more time staying on top of best industry practices because we love what we do and have never stopped learning.

It all adds up to an amazing experience and eye-popping results for our customers.

Recent Projects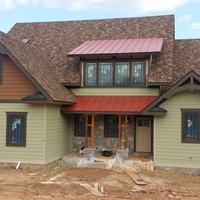 Bentonville Project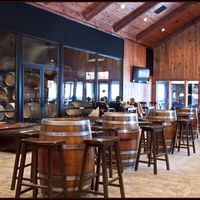 Paradise Springs Winery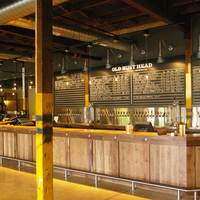 Old Bust Head Brewery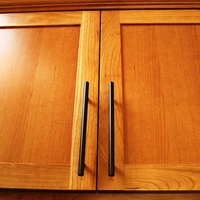 KITCHEN IN FALLS CHURCH
What Clients Are Saying About Craftsman Construction
A Recommendation from Our Professional Associate:

"To all potential home owners: WOW!

Jerry is my go-to guy. When it comes to construction, he is the best. Jerry is detailed-oriented with a great work ethic. If there comes a time that Jerry may not know the answer, or it has been a while since he worked with a product, he will do extensive research to maximize his knowledge. I have personally seen his master craftsmanship.

Let me be very clear: "Good Enough" is not Jerry. For example: Jerry built a large home (15,000 sq. ft.) in the Middleburg, VA area. Once he was ready for spray foam insulation, he could not find a company that he was satisfied with, so Jerry bought his own spray foam machine; the best one money can buy. Jerry is also a wealth of knowledge. With our ability to do geothermal and all of Jerry's abilities, we make a great team. I truly like Jerry as a professional and a friend. Fact of the matter is, if you are building an addition or a mansion Jerry Jackness has ALL the resources he needs to get the perfect job complete. FIVE STAR rating!"
Gregg Drunagel
"It is my sincere pleasure to recommend you to Craftsman Construction. Based on our experience, you will make the correct choice in selecting them for your project.

Our business is currently renovating a circa-1900 dairy barn to become a new commercial winery; complex and demanding in many ways. The building, located on Vint Hill Farms Station, had been used by the Army and other federal agencies as a secure listening and signal intercept facility since the early 1940s. It had been converted over time to an office-like environment, but with layer upon layer of interior partitioning, extremely complex utilities, sound proofing and (now obsolete) security features. Rather than start with new construction, we had to 'deconstruct' the building before we could renovate and build new.

This complexity dictated that we use a time and materials contract with Craftsman Construction because neither they nor we could fully anticipate what the project would require. As you might expect, I was concerned for cost escalation and schedule slippage with this arrangement.

Our project is now about 65-70% complete. It is on schedule and within budget. As the owner, I could not be more pleased with the quality of work and good service that Craftsman Construction provides.

Rather than act like the typical general contractor, Jerry Jackness and the Craftsman Construction team have emerged to become valued and trusted partners. We innovate and plan together. Moreover, and perhaps more important, Craftsman treats my money like it was their own; always looking for ways to make the project better and to reduce costs where possible. Over 35 years in the facilities business, I have never had a relationship with a general contractor that was this good. Simply, Craftsman Construction is stellar.

It is an honor to extend plaudits to a company that demonstrates both value and professionalism. But I can also say that for any project I might undertake in the future, my confidence and my money will be trusted to Craftsman Construction. I am confident that you will have the same high-quality experience."
Ray Summerell
Recommendation from Our Professional Associate:

"We are proud to inform you that Craftsman Construction has been a customer of ours since July 16, 2003. They are an exceptional customer, one of the few whom remain in excellent status. As an account holder at C.E. Thompson and Sons, they have always been courteous and paid their account promptly. We look forward to working with them for many years to come."
Mary Beth Foltz
"Jerry was very easy to work with as he appreciated the skill the architects brought to the table. I appreciated his attention to detail during the very large, multi-year, custom, single family project. In addition to his own work overseeing construction, the myriad subs, material orders, and etc., he listened and worked with us on numerous details and changes. He was always very jovial yet took his role very seriously. I look forward to the next chance to work with him." Cathy Svercl, Design Freedom
"Craftsman Construction was an excellent company to do our project. Jerry was always prompt, professional and easy to work with. He gave many good ideas on how to improve the ideas we had and we went with his ideas. The whole crew was a pleasure to work with on this renovation project. We are very pleased with the finished project and will gladly use them again without hesitation." E. Beach
"Jerry Jackness is an incredibly capable builder who is curious to new ideas and approaches. He generously pulls from years of experience and his continued education in green building techniques, to offer as many viable and interesting possibilities as possible to the homeowner. Besides this obvious dedication and know how, Jerry is a pleasure to work with, always calm and good natured. He keeps the job moving with a dose of humor and the love of building. I can recommend Jerry Whole Heartedly to anyone interested in building a home that rivals all others." Roberta F.
"Dear Jerry,

I appreciate the fine work you and your team provided in renovating our deck and completing the repairs and upgrades you provided for our home.

You might recall I started with a contractor supplied by the ''big-box home improvement'' store to renovate our large deck. After ordering the material and paying for 50% of the planned work, the big-box store home office reviewed the scope of the deck renovations and decided they could not take on such a large project and unilaterally decided to cancel my contract!

It was under these circumstances that you were recommended to me. Your team did a fabulous job removing the old deck surface, which covers a large area given that it runs the width of the house in the back and the length of the house on the south side. Your attention to detail on helping me pick the right deck material to cover the span of the supports and providing extra bracing at the railing post mounting points avoided problems of which I was otherwise unaware! We enjoy the new deck daily.

The installation of replacement siding boards on the old cedar siding, the installation of the two new double pane entry doors, the replacement of the screen door damaged by high winds and the final coats of new paint have really revitalized and beautified our custom house.

I'd be happy to recommend you and Craftsman Construction to potential customers.
Kevin Rose
"Throughout the building of the new facility at Paradise Springs, Craftsman Construction was a pleasure to work with. With such a unique project and building, it took a company that really knew how to piece together so many aspects of our needs to deliver a final product that is both a showpiece and a functional facility for producing our product. With a talented team, no request was too much for them to handle. The project was delivered on time and within budget. Furthermore, the follow up response of the owners in wanting to make sure everything functioned as it was supposed to was phenomenal. Craftsman Construction takes great pride in their work and it showed with our project. I would recommend them to anyone looking for a quality build. In a time where many contractors are trying to maximize profit, even if it means compromising quality, Craftsman Construction delivers and will not steer you wrong. Today, we host thousands of guests a month whom enjoy both the quality surroundings and the wine which was produced all in our new facility." Kirk Wiles
"It was my pleasure to hire Craftsman Construction for structural modifications and repairs to my 250 year old Northern Virginia home in preparation for a metal roof installation. The house had an old, poorly installed cedar shake roof over several additions of varying quality, both factors contributing to significant deterioration of soffit and fascia sections all around the house. Additionally, I wanted two large ill-fitting dormers removed that were not part of the original roof before the new standing seam metal roof was installed.

The Craftsman Team took time to understand and adopt my vision and gain an appreciation for the old structure. Their proposal was prompt, complete, and accurately characterized the phased plans we discussed.

I was impressed with how the team attacked the work in their site preparation phase by first staging tools and equipment that would be needed. The work then began as scheduled with tremendous progress being made each day, despite the difficult to reach, awkward, high locations of the problem areas. The dormers were removed flawlessly, old timbers and windows preserved, and the roof patched and structurally reinforced. Daily, Perry would take time to discuss the progress, challenges/discoveries, and next objectives. The site was kept meticulously clean, with all tools and materials secured at the end of each day. The new carpentry was expertly painted, a new window installed, and spray foam insulation applied to the repaired attic spaces. The house was now ready for a new roof and already looked better than it had in many years.

I also asked Jerry and Perry to provide proposals for several other exterior and interior renovation projects and am looking forward to seeing more of their craftsmanship applied to this old house. I very highly recommend Craftsman Construction for any residential construction project – it will turn out better than you can imagine!
Stephen Payne
Craftsman Construction Professional Organizations

Get in Touch with Us
Please fill out the forms below to submit your questions and comments.

Your information has been submitted!
* Required field
Please use a valid email.