Login to the Company Portal
Enter your email and password below to login and view any project shared with you
Close
Invalid email or password
Login
Forgot Your Password?
About DENTONBUILT
Only DentonBuilt provides an approach to new home building, renovation and remodeling that is driven by the holistic view of an engineer, technologist, and craftsman with diligent consideration to the people that live and function in the homes we build and their environments.
Recent Projects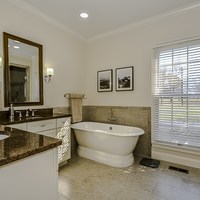 Recent Renovations
What Clients Are Saying About DENTONBUILT
We remodeled our master bathroom, taking it back to the studs. New floors, dealt with a moisture problem, walk-in shower, free standing tub, cabinets, lighting, sinks, etc. We interviewed and received quotes from 3 other popular contractors in the Southpark area. One contractor just threw out a price after walking through the room. Another contractor told us the job was too small and he wasn't interested. The third contractor gave a quote but it wasn't very detailed and we recognized the price risk when not every detail is included in the price. DENTONBUILT was different. Don provided a detailed project plan, schedule and estimate. The project went extremely well. Job site was always cleaned at the end of the day. Work quality was excellent and done on schedule and within the original budget. Don had thought of every little detail that would be required as part of the complete remodel. There were no surprises. Confidential Homeowner
DENTONBUILT Professional Organizations

Get in Touch with Us
Please fill out the forms below to submit your questions and comments.

Your information has been submitted!
* Required field
Please use a valid email.