Login to the Company Portal
Enter your email and password below to login and view any project shared with you
Close
Invalid email or password
Login
Forgot Your Password?
About
Ecraft is a family owned an operated company. We work with you from the start of your project, into the design all the way through to the completion of every last detail. We are committed to high standards of quality, integrity and professionalism every step of the way.
Recent Projects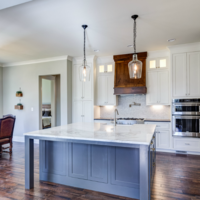 Batesville Farm
What Clients Are Saying About E Craft, LLC
E Craft builders set a new standard when building a new home. Joe and Lindsay Ewing are exceptionally skilled and talented. The detail and attention to craftsmanship throughout our new home is extraordinary. In addition to a terrific design and timely completion of construction, they are both warm and engaging. In particular, we have been so impressed with their support and accessibility during the project and after our closing. They are always on time and so delightful to work with. If you are considering construction of a new home or renovation project in Cherokee County Georgia and the surrounding area, look no further. You will be completely delighted! Wine Family
Get in Touch with Us
Please fill out the forms below to submit your questions and comments.

Your information has been submitted!
* Required field
Please use a valid email.