Login to the Company Portal
Enter your email and password below to login and view any project shared with you
Close
Invalid email or password
Login
Forgot Your Password?
About
Equinox MC is a Philadelphia based, fully integrated real estate development, property management, general contracting and property maintenance company.

In our 18 years of operation, we have developed over 300,000 square feet of residential rental property. We have specialized in urban infill development. We provide management services for over 850 beds of student housing at University campuses around the greater Philadelphia area. We additionally manage over 20 commercial tenants in over 120,000 square feet of retail space.

We are currently providing General Contracting services for an additional 30,000 square feet of projects in Philadelphia.

Equinox is committed to sustainability in the built environment. We are an Energy Star partner and we recently completed the largest LEED-certified modular structure in the country.

Equinox is currently partnering with PostGreen Homes to develop an eco-village at Folsom Powerhouse in the Francisville neighborhood of Philadelphia.

Our mission is to provide high quality property management & construction services to the real estate industry. Furthermore, we are committed to positive change, balanced with sustainability, in our built environment.
Recent Projects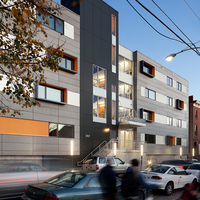 The Modules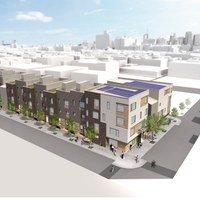 Folsom Powerhouse
Equinox Management & Construction LLC Professional Organizations


Get in Touch with Us
Please fill out the forms below to submit your questions and comments.

Your information has been submitted!
* Required field
Please use a valid email.