Login to the Company Portal
Enter your email and password below to login and view any project shared with you
Close
Invalid email or password
Login
Forgot Your Password?
Francis D. Trico B.A. (Hons) Int.Dip ARCH, COAC 458
Architectural & Project Management Services with over 20 years involvement in Gibraltar & Spain. Expertise in Luxury Residential Projects for Private Clients.
Recent Projects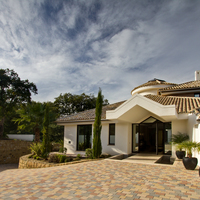 SRC New Villa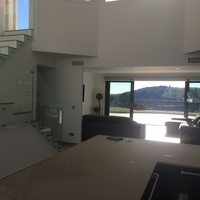 SRC Property Refurbishment
What Clients Are Saying About FDT Architects & Consultants
Now the work is nearly complete, I would like to say what a fantastic decision we made when we asked you to manage our remodelling at our San Roque Club property.

From the moment plans were discussed with you, to drawings and managing the project, we have been delighted with your management and organising of everyone involved in the project-even us!

Should you ever want to show our property to anyone please feel free.

Once again thank you very much Francis.

Cheers Eric Taylor
Eric Taylor
We have known Francis for several years while he has worked as Architect and Project Manager on a complete refurbishment of our finca in Alhaurin el Grande, Spain. Francis has done a great job on this project, particularly given that our specifications were quite unusual for the area and it often required significant effort to find the right suppliers. Francis has a great attention to detail but also took a pragmatic approach to implementation, many times achieving significant savings for us in situations where cheaper options that provided a similar outcome were available. He was available whenever we needed him, was always willing to make an extra effort to resolve problems, and never lost his positive, constructive mood. His dual Spanish/English language and cultural abilities were a great asset throughout the project. Marcus Schueler & Krisztina Kalman-Schueler London, UK
Get in Touch with Us
Please fill out the forms below to submit your questions and comments.

Your information has been submitted!
* Required field
Please use a valid email.