Login to the Company Portal
Enter your email and password below to login and view any project shared with you
Close
Invalid email or password
Login
Forgot Your Password?
Recent Projects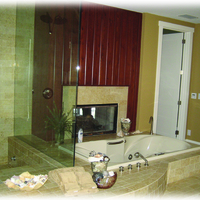 FHI Custom Homes
What Clients Are Saying About Forever Homes
WOW! Thats what I can tell you about the Quality And Type of Homes built by Forever Homes. We have Worked with them on Many Jobs with great Pleasure. It is rare to find many Businesses that care about Quality in the Construction world. We Being one AT Stereotypes and Forever Homes being another. In This Day and age When volume is everything, It's Nice to Work with Builders who prefer Quality instead of Quantity! I highly Recommend Forever Homes for you and your next home. By The Way, I personally have used them as the Builder in one of my homes and years later, I am still impressed! Charley Gonzalez - Owner StereoTypes, Daytona Beach
Forever Homes Professional Organizations

Get in Touch with Us
Please fill out the forms below to submit your questions and comments.

Your information has been submitted!
* Required field
Please use a valid email.