Login to the Company Portal
Enter your email and password below to login and view any project shared with you
Close
Invalid email or password
Login
Forgot Your Password?
Recent Projects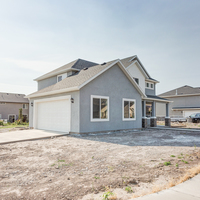 CS 44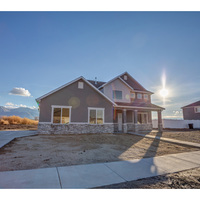 CS 80
Benito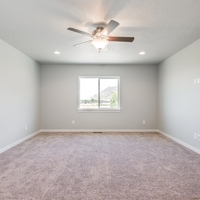 CS 10
What Clients Are Saying About Green Tech Construction
We are so happy with our home they built for us! We have had some home building experts check out the home during the building process & we were assured that it was high quality building. Our kitchen is especially awesome! A relative described our kitchen countertops & cupboards as majestic, it's true. Green Tech worked really well with us on adding upgrades & helping us get exactly what we wanted. We love the high ceilings & the open feel as you enter the home! The master bathroom is also very spacious, well-crafted, & inviting! Green Tech really worked with me to add an extra storage room above the garage that has made all the difference with our storage needs! In addition they added extra insulation to the garage & storage room. They really allowed us to be original & choose our own outer paint & stone and we're really pleased with how it turned out! Some of our neighbors have mentioned what a good job this company has done with our home! We agree! Green Tech has also been attentive to our needs with finishing touches we've needed after moving in. So glad we've had a good experience having our home built! Joanna W.
We're very happy with our new home. Excellent quality and absolutely beautiful. They stuck to our budget and there were no surprises. Kurt worked with us to make sure we could get what we wanted. Everyone has been really impressed with our home. They also worked very quickly and delivered on the timeline they gave us at the beginning.
Trevor W.
I love working with Kurt, he has been great to work with and get on the phone and be reasonable. All I can ask for with a construction company !
Wayne H.
Kurt and Green Tech Construction were amazing to work with, and we couldn't be more in love with our new home. We were on a very tight timeline (our escrow officer came to the hospital for us to sign the final papers, just hours after our son was born!), and Kurt and team rallied to get the home completed in time for us to come home from the hospital to a beautiful new home.

The level of detail and finish in our Green Tech home is far superior to what we were looking at with other builders at the same or similar price level. Granite throughout, luxury vinyl plank flooring, white kitchen cabinets, wood siding in lieu of stucco - the list goes on and on. We were (and are) blown away by the beauty of our home, and wouldn't hesitate to recommend Kurt and Green Tech Construction. High quality, wonderful to work with, responsive. A++ from this homeowner! Tyler A.
We are obsessed with our home, and so is everyone who sees it! Can not recommend them enough.

Kurt bent over backwards for us, and was always honest and upfront about every detail.

Amazing quality, Granite countertops, white cabinets, comfy carpet, incredible two person shower in the master. Katie J.
Green Tech Construction Professional Organizations

Get in Touch with Us
Please fill out the forms below to submit your questions and comments.

Your information has been submitted!
* Required field
Please use a valid email.