Login to the Company Portal
Enter your email and password below to login and view any project shared with you
Close
Invalid email or password
Login
Forgot Your Password?
EXCELLENCE IS OUR TRADITION
Tradition. Commitment. Passion. It is this unique combination that has made JDL Construction Orange County's premier residential contractor since 1998. We pride ourselves on our traditional values of honesty, integrity and fairness, and our ability to consistently deliver quality craftsmanship. Licensed, bonded and insured, for nearly two decades, JDL has been exceeding expectations and fulfilling the dreams of homeowners throughout Orange County through the construction of one-of-a-kind custom homes, remodels and additions, and the creation of outdoor living dreamscapes. Discover why at JDL Construction, excellence is our tradition.

Recent Projects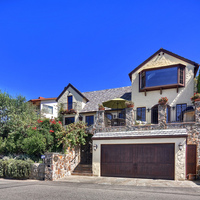 European Villa- Laguna Beach
Contemporary Craftsmanship- Huntington Beach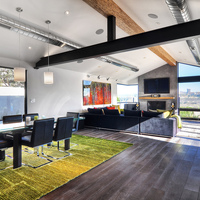 Postmodern- Newport Beach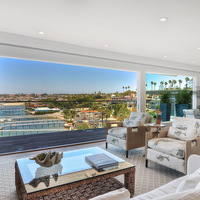 Coastal Contemporary Chic- Corona Del Mar
What Clients Are Saying About JDL CONSTRUCTION
I am pleased to inform you that I hired James Lepak of JDL Construction to build my new home at 2321 Holly Lane in Newport Beach. I interviewed several local builders and obtained bids from each of them prior to hiring JDL. James was not only one of the most reasonably priced builders that I met with, but also the fastest. All of the other builders I met with quoted approximately 12 months to demolish the existing foundation and build a new 3,100 square foot house.
James started the job on February 1, 2009, and completed the construction on September 15, 2009 (only 7 and 1/2 months). James and his team were very professional, courteous, and a pleasure to work with throughout the entire process. I will definitely use James again for any construction or remodeling jobs I may have in the future and would highly recommend him to anyone I know.''
Bill Walsh

''James Lepak and his team at JDL Construction were highly recommended to me by a good friend. My home remodel and room addition project in Laguna Beach is slightly different than most construction projects. My wife and I demand a high level of customization with various one of a kind stylized details, and we like to have our personal stamp of approval on most everything. In addition, we needed to create an effective working relationship while currently living across the country in New York during the entire project. After interviewing 10 contractors, I was confident that James and JDL Construction had all the qualities and experience to take on our project and manage it effectively. His team accommodated our remote situation by hosting regular Skype meetings, customizing their accounting, and providing cross referencing tools for budget vs. actual analysis. James is also a very creative visionary and tuned in perfectly to our creative process, offering many aesthetic recommendations as well as cost saving solutions. JDL Construction does high quality work and I would recommend the team to everyone that wants their job done right!''
Steve Titus

''From the planning stage to the completion of our remodel, JDL Construction was professional, efficient, and courteous to work with. I am extremely pleased with their quality of work and craftsmanship. Our project included adding a game room, enlarging our kitchen, and remodeling our living room and bathroom. James Lepak and his team spent a lot of time with us helping to create a design plan that fit both our vision and our budget. JDL's staff were all polite, respectful, and handled each detail of their work expertly. The whole remodel turned out better than I ever expected. The kitchen and living room are beautiful and more functional than ever. I highly recommend JDL Construction to family and friends looking for an experienced, dependable contractor.''
Mark & Lori Sollberger
''We hired JDL Construction to build our house from the ground up. After interviewing a good dozen contractors, we decided on JDL. James Lepak was incredibly proactive from the onset and gave us a good sense of confidence as we entrusted him with what was, for us, a huge undertaking. James managed us through the entire process; we did not need to manage him as often happens with other contractors. Our house went up within six months, and James did a great job of guiding us through what turned out to be a relatively painless process. We love our new home and cannot say enough good things about James and his JDL team. We would highly recommend them to anyone looking to build or remodel.'' Brian & Laura Weiss
Get in Touch with Us
Please fill out the forms below to submit your questions and comments.

Your information has been submitted!
* Required field
Please use a valid email.