Login to the Company Portal
Enter your email and password below to login and view any project shared with you
Close
Invalid email or password
Login
Forgot Your Password?
JITSB
Jayanet Innovative Technologies is established with the primary objective to be an integral part of an organization ICT needs. Jayanet acts in partnership with our clients and this is how we form an integral part of who we are and how we address our clients' various requirements.

Our team has the necessary expertise, enthusiasm, integrity and the passion to provide advice and consultancy on project management, supply and installation services of the entire spectrum of structured cabling system.

We strive for excellence in every facet of our deliverable and we focus on ensuring that every interaction with our partners or vendors is delivered consistently, cost efficiently but most importantly in a manner required by our clients.

Through a meticulous process of identifying and understanding our clients' requirements and needs, we develop and deliver the most optimum product both pre and post sales. In this manner we are able to maintain our ability to meet and exceed the expectations of each and every client.

With this methodology and approach and our attention to details, ensuring that we understand our clients' needs and customizing our solutions to such needs, keeps Jayanet relevant in line with their business needs and growth.

We shall Innovate; we shall Create; we shall Deliver; optimum Solutions in the Most Cost Effective Manner.

Our Core Values

We at JayaNet are guided by a set of principles: who we are as an organization and the way we conduct our business with vendors, suppliers and our valued clients. Such values being our corporate culture is evident during our interaction – each marketing call, each conversation, every piece of advice, every customer problem solved and every new idea brought forward.

With these values we believe our clients and partners will find us making the extra effort and walking the talk.

Professional

We set and maintain the highest standards of professional conduct in our interaction with clients, partners, associates and each other.

Partnership

We strive to create a common platform where our clients, associates and partners gain from a mutually beneficial relationship.

Trust and Integrity

We strive to maintain and grow the trust that has been given to us by our stakeholders and clients by acting with integrity, conducting ourselves with honesty and focusing on delivering value.

Passion

We have the desire and passion to provide our clients with the best possible advice, guidance, products and services available to help them accomplish their business goals.

Who Are We?

Jayanet Innovative Technologies Sdn Bhd is a specialist in the design and installation structured cabling systems and solutions for a wide array of business services and industries both for new, re-location and existing facilities.
We design, source, install, manage and weld all these individual components together to deliver the optimum product specifically tailored to the client's needs.


What We Do

Committed to the way business is expected to grow in today's economic climate, Jayanet has in place key strategic propositions; on-going human capital development, systems for quality and an ever greater degree of flexibility in the solutions and services proposed to our clients:


JAYANET PERSONNEL EXPERIENCE & EXPERTISE

Hospitality and Leisure
Meeting Incentive Convention Exhibition
Manufacturing
Financial Institution
Higher Learning
Smart Schools
Government Agencies
Commercial Office
Data Center Facility

JAYANET's KEY CLIENT ADVOCATE

Ms. Joey Cheng, Director of Project Management and Business Development has over ten years experience in the business of providing advisory consulting and the full complement of supply installation of structured cabling system for both data and voice.

Her involvement includes interaction with service-based and manufacturing industries of various types dealing with new installation to enhancement of existing facilities. Her forte also includes re-location needs as well as addressing any deficiencies of current facilities that may require improvements and re-alignment of existing network cabling systems.

Apart from providing services relevant to the deliverable for direct clients, her role also includes coordination with various main and sub-contractors in ensuring that the system is delivered in a prompt and cost effective manner.

Her relationships over the years with various components manufacturers and vendors both Malaysian and MNCs also augurs well for the company to ensure the optimum service required by Jayanet various clientele.

Besides working in Malaysia, Ms. Cheng was also involved in several overseas projects in the Middle East and West Asia. Similarly with this exposure and experience of managing overseas projects, Jayanet will therefore be well placed to assist any clients in Malaysia looking to expand beyond our shores.



Recent Projects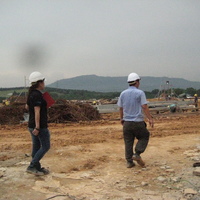 Project Galore
What Clients Are Saying About Joey Cheng
she helpful, knowledgeable CJ edward
Joey Cheng Professional Organizations