Login to the Company Portal
Enter your email and password below to login and view any project shared with you
Close
Invalid email or password
Login
Forgot Your Password?
About Kenneth Graham Construction
Are you looking for a trustworthy and reliable general contractor for your project? We here at Kenneth Graham pride ourselves on our honest, cost-effective approach for every job we do. Incorporated in 2007, Kenneth Graham Custom Homes & Construction has been building, remodeling and improving homes in North Central Texas communities. We build dream homes in areas including but not limited to Dallas, Frisco, Plano, Argyle, Highland Village, Lewisville, Flower Mound, Grapevine, South Lake, McKinney, Allen, Prosper, Denton, Aubrey, Cross Roads, Little Elm. Dedicated to customer satisfaction we are experts in:

BUILD TO SUIT
NEW CONSTRUCTION
COMMERCIAL
REMODELING
ADDITIONS
ROOFING
OUTDOOR PATIOS
STORM DAMAGE RESTORATION SPECIALIST

As our reputation is of the greatest importance to us, we hire only the most steadfast and dependable sub-trades to work with us on your project. Every project is unique and every client has different needs and desires set forth in their plan of action. The staff at Kenneth Graham Custom Homes understands this so we take the time to go over every detail with you to ensure that your project gets the attention it deserves. When you rely on us you know that your project has a partner that will meticulously scrutinize over every detail; guaranteeing that every aspect is up to code. Our business is designed to create a positive experience for our customers...from the beginning design phase to the final punch-out. All of our custom homes and remodeling jobs are bid and managed with prompt attention to detail, both during and after construction. As they are intimately involved in every process, Kenneth Graham clients will immediately notice our desire to make their dreams become a reality.

Kenneth Graham Custom Homes can build on your lot or ours. Begin the wonderful journey of your new project by Contacting Us for an appointment.
Kenneth Graham Custom Homes is proud to work hand in hand with Realtors to offer home buyers high quality homes uniquely designed to suit their clients individual needs. We value your assistance and look forward to working with you and your client
Recent Projects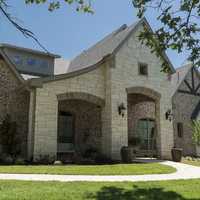 Random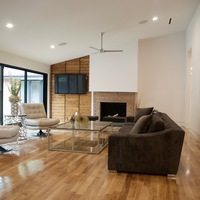 Modern
Get in Touch with Us
Please fill out the forms below to submit your questions and comments.

Your information has been submitted!
* Required field
Please use a valid email.