Login to the Company Portal
Enter your email and password below to login and view any project shared with you
Close
Invalid email or password
Login
Forgot Your Password?
About
L. E. Waters Construction Company has been providing the Los Angeles basin with high quality construction projects for over twenty years. Founded by Laughlin E. Waters in 1992, L. E. Waters has completed over 3,000 construction projects for sophisticated clients in the region. L. E. Waters has a team of seasoned professionals who are dedicated to making every project a success in the eyes of our clients. That is why over 90% of our business is with repeat clients. The company has built a solid reputation within the marketplace of completing complex projects on schedule and within budget.

The company is large enough to be able to provide the construction expertise and financial strength necessary to take on major projects, while maintaining the flexibility and lean mentality needed to fast track projects. We work hand in hand with the owners, design team members, construction managers and subcontractors, facilitating communication and maximizing value within the constraints of the project. L. E. Waters Construction has well over $50 Million Dollars of work under construction already in 2015 in the Los Angeles area.

L. E. Waters specializes in the full retrofit and renovation of occupied buildings. We understand the needs of building owners and tenants to minimize construction disturbances to existing operations. We have retrofitted some of the most recognizable and prestigious buildings in the Los Angeles vicinity including BOMA buildings of the year, 1100 Glendon Avenue in Westwood and the Figueroa Courtyard in Bunker Hill downtown.

Our range of services include general contracting, consulting, construction management, cost estimating, value engineering, constructability analysis, and tenant improvement lease up programs. We have experience with all types of project delivery types including design-build, lump sum, construction manager at-risk and preconstruction contracts. Whether a project is a new construction building or renovation, L. E. Waters has the capacity to fast track projects from conceptual estimates in the pre-design phase through turn-over and occupancy.

In our 20 + years in the business L. E. Waters has put in place well over $300 Million worth of work. We also maintain a best in class safety record with our 2013 EMR being 0.75.

We are able to provide the financial strength to meet the needs of any project. Our bonding capacity exceeds $35 Million on a single project. L. E. Waters carefully manages its workload to minimize financial risk, never undertaking a contract without the proper resources to guarantee its absolute success.
Recent Projects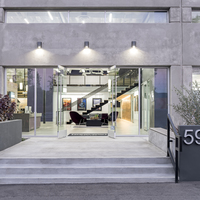 LE Waters Showcase Photos
L. E. Waters Construction Company Professional Organizations




Get in Touch with Us
Please fill out the forms below to submit your questions and comments.

Your information has been submitted!
* Required field
Please use a valid email.