Login to the Company Portal
Enter your email and password below to login and view any project shared with you
Close
Invalid email or password
Login
Forgot Your Password?
About ParkWest Homes
ParkWest Homes is an Award-Winning Design Build Firm that is committed to providing quality Design, Planning and Construction Services.

Founded in 1982, ParkWest Homes design and construction teams consist of a wide range of professionals including Architects, Interior Designers, Engineers and licensed Contractors. Much of our success can be attributed to the interactive coordination of these distinct disciplines, and to our continuing commitment to meet the growing needs of our clients.
Recent Projects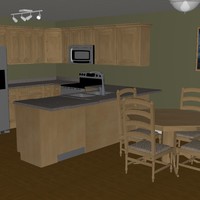 A LOOK AT SOME OF OUR HOMES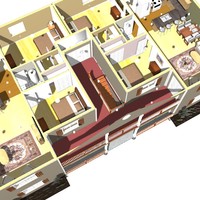 2/2 and a 2/1 fourplex
Golightly Residence
What Clients Are Saying About ParkWest Homes
David was great to work with. We asked him to provide a 3d design for our custom home. He was easy to talk to and did a great job implementing our ideas. He worked quickly and sent pictures often to assure we were on the same page. He utilized video walk-arounds and 360° Panoramic views, which could be viewed on my pc or mobile device. The pano on a mobile device made you feel like you were in the home. As you physically move your device left-right-up-down you're looking around at your home. We were vey happy with the design and look forward to working with him again. Jorlan S. Fredonia, KS
Working with David is really a pleasure!

1. He knows construction, so I'm confident that any design that he helps to create is accurate, can get approved, and can be built efficiently.

2. He truly enjoys his role helping to design and draft projects. It's fun working with him and seeing what Chief Architect can do, especially because he knows the software well. It's so much better than arguing with an architect with a big ego and an even bigger hourly rate, who's using a legacy platform, or possibly even drawing by hand.

3 He's very accessible and fast. When I'm stuck or need to make a change, it's hours, not weeks.

I own a number of properties, and have worked with several architects, engineers and contractors on challenging remodels with significant structural work. Working directly with David and Chief Architect in 2D and 3D has eliminated many problems that came from coordinating plans among several parties. Most important, I've been able to use the time and money saved to design and build better projects.

Joe P. Mill Valley, CA
ParkWest Homes Professional Organizations