Login to the Company Portal
Enter your email and password below to login and view any project shared with you
Close
Invalid email or password
Login
Forgot Your Password?
About
Precision Roofing LLC is the company you need when it comes to affordable, friendly, quality, and timely roofing services. You can count on us for every aspect of your roofing installation, repair and maintenance needs. Our company is a highly reputable and respected Easley, SC roofer committed to attaining complete customer satisfaction with every job we take on. Precision has nearly 20 years of professional experience delivering quality service that is tailored to fit the individual needs of each of our clients. We want to earn your trust, respect, and repeat business by delivering flawless results on a consistent basis. So you know you can reach any of us at most anytime we have included mobile numbers for each member of the Precision Team. Please feel free to call or text us anytime for anything. We look forward to working with you and making a new friend!

Recent Projects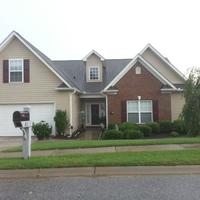 Pics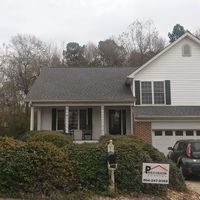 2
What Clients Are Saying About Precision Roofing, LLC
Thank you. Great job. Great crew. Local Owners who showed up each day. I highly recommend. As a 26 year business owner I know what to look for & I just wanted to give you a shout out. Thank you again. Robert-AAA Carpet & Air Duct Cleaning Robert Kyle Greene
Great company with a great owner. Best in the upstate. Ryan Hulon
Mark and his team replaced our roof after hail damage. I had seen him working around our neighborhood and frankly the shingles were just very stylish looking plus I noticed they were putting the roof on other homes in just 1-2 days. Mark came out and looked at the roof and was very professional from the first day. He is very responsive to calls or emails and their company will work directly with your insurance company. I have 50 year architectural shingles and his partner Lee explained to us these shingles are coated in scotch guard so you'll never see those nasty black streaks. That was the WOW factor. Feel free to drive by and take a look at 3 Hollander Drive in Taylors to see their handy work! I give them an Angies List A+ Pamela Solarek

Mark and his team did a great job with replacing my roof. Very prompt and friendly service. I would recommend to anyone. Precision Roofing rocks Erica Lee
Precision Roofing is an awesome group of contractors, very professional, friendly and I highly recommend them to anyone needing any type of construction/remodeling/painting/plumbing they do it all and are very skilled at what they do. I will be using them again if I need anything else done! Heather Bryson
Mark, and his staff at Precision Roofing are the ultimate professionals that will get the job done. They will get the job done and be on time and on budget. Precision Roofing will settle the nerves and anxiety every homeowner has when it comes to the roof of their home. You will not regret trusting Precision Roofing! Kerry Cox
Mark Thomas and his staff are very professional and take their work with pride!!! He and his staff are also very reliable and their work shows as it is amazing!!! Angie Wharton
Get in Touch with Us
Please fill out the forms below to submit your questions and comments.

Your information has been submitted!
* Required field
Please use a valid email.