Login to the Company Portal
Enter your email and password below to login and view any project shared with you
Close
Invalid email or password
Login
Forgot Your Password?
About Tamlin Homes
Tamlin (International) Homes Ltd, established in 1977, is based in the Greater Vancouver Area, British Columbia, and is proud to be 100% Canadian owned and operated.

We manufacture home packages and ship them throughout Canada, the US, and internationally. We are also full general contractor/builders in Vancouver and the Fraser Valley in BC.

We are known for designing and building custom residential homes and unique timber frame dwellings with a distinct West Coast feel.

Recent Projects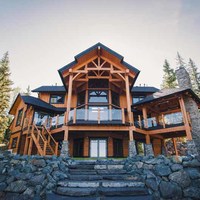 Bridge Lake
Tamlin International Homes Professional Organizations