Login to the Company Portal
Enter your email and password below to login and view any project shared with you
Close
Invalid email or password
Login
Forgot Your Password?
About Total Homes, LLC
My philosophy has always been the same - provide quality service and give the client more than they expect. We are locally owned and operated in Bartlesville, Oklahoma. We are also fully insured to cover our employees and any sub-contractors that we hire. We hire legal workers and endeavor to pay them a living wage.

I am a first generation company owner and have worked hard to build a company that I, my family and my community can be proud of. I endeavor daily to find ways to improve customer service, quality and efficiency.

~Tom Myers
Recent Projects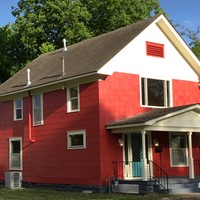 1114 Creek
What Clients Are Saying About TOTAL HOMES
Thanks Tom!
I really appreciate such reliable service. I will recommend you to others Dan Gordon
Tom,
Thank you for organizing my house renovations! It was such a comfort to me for you to contact the right people for the different jobs that needed to be done... I am very satisfied with all of the work that was accomplished and have recommended you to many friends. I hope you hear from them in the near future. Thanks again! Nancy Pichler
Hi Tom,

It's such a pleasure doing business with you; you come when you say you will, the dob is done correctly, your guys always are careful and clean up after they are finished and it's always at or below the estimate. We thank you! And I
recommend you to everyone looking for a reliable contractor! Linda K. Martin
TOTAL HOMES Professional Organizations

Get in Touch with Us
Please fill out the forms below to submit your questions and comments.

Your information has been submitted!
* Required field
Please use a valid email.