Login to the Company Portal
Enter your email and password below to login and view any project shared with you
Close
Invalid email or password
Login
Forgot Your Password?
About Tucson Rolling Shutters
We manufacture rolling shutters and retractable screens for interior and exterior applications commercial and residential. We service all of Southern Arizona and have an extensive authorized dealer network that covers all of North America. We are the experts in shutters, screens and shades for any size project and have been since 1979. We have two manufacturing facilities right here in sunny Tucson, Arizona.
Recent Projects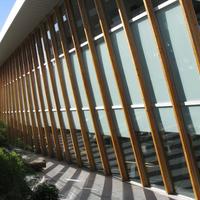 Commercial Screens & Shades
What Clients Are Saying About Chris Trafton
''We want to send a Thank You for the fine workmanship of your team in the completion of our window treatments. The effort of your team has been exemplary and we want to convey our deepest and sincerest gratitude for a job better than well done! We have had the pleasure of meeting or talking to many of your team. I tell you everyone of them have been helpful in their efforts! All have been courteous and respectful. You have developed a fantastic working crew, and you should be proud of what you have built. W. Weeks
The shades are amazing as usual. It is wild how much heat it cuts down in that room in the morning. Such an amazing difference. Thank you again! Marc A. Soloway, Architect, AIA
''We want to send a Thank You for the fine workmanship of your team in the completion of our window treatments. The effort of your team has been exemplary and we want to convey our deepest and sincerest gratitude for a job better than well done! We have had the pleasure of meeting or talking to many of your team. I tell you everyone of them have been helpful in their efforts! All have been courteous and respectful. You have developed a fantastic working crew, and you should be proud of what you have built. W. Weeks
The shades are amazing as usual. It is wild how much heat it cuts down in that room in the morning. Such an amazing difference. Thank you again! Marc A. Soloway, Architect, AIA
Chris Trafton Professional Organizations