Login to the Company Portal
Enter your email and password below to login and view any project shared with you
Close
Invalid email or password
Login
Forgot Your Password?
Build on your lot | Home Design | Home Construction |
WELCOME to VERITAS Custom Homebuilder, a Luxury Design Build firm with a reputation of sophistication, exquisite service and exceptional craftsmanship. "VERITAS et Utilites" meaning TRUTH & SERVICE builds on the foundation of family and lifestyle. As a team, we assist our home buyers every step of the way, offering 100% custom home design, experienced construction management and 1st class concierge services that make home building enjoyable. With over 13 years in the business builder, Jake Murillo, is known for his attention to detail, "No detail overlooked" and he means it. With our 21st century technology, our Client's are able to follow us through every step of the build process; allowing 24 hour online access to budgets, timelines, progress photos and reports. From stunning exterior elevations to individually designed interiors, our team can help make your dream home come to life.
Recent Projects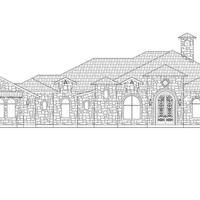 VERITAS Custom Homes
VERITAS Custom Homebuilder, Inc. Professional Organizations

Get in Touch with Us
Please fill out the forms below to submit your questions and comments.

Your information has been submitted!
* Required field
Please use a valid email.