Login to the Company Portal
Enter your email and password below to login and view any project shared with you
Close
Invalid email or password
Login
Forgot Your Password?
Welcome to VPC Builders: Custom Homes, Commercial Construction, Green Building, and Remodeling
VPC Builders is a full-service construction firm specializing in commercial and residential construction, custom home building, Green Building, and remodeling in North Carolina and South Carolina. We have successful projects by communicating and working closely with our clients and a carefully chosen group of architects, subcontractors, and suppliers.

Establishing a budget, putting together a construction schedule, understanding the permit process and working through the many design decisions to be made, are only a few of the key aspects of our collaboration with our clients.

VPC Builders knows whether you are building a new custom home or are renovating the home you currently own, it is a journey. Our promise to you is that we will be there every step of the way for you.
Recent Projects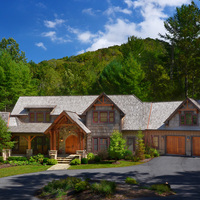 Twin Rivers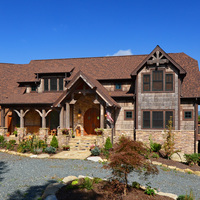 Custom Home in The Homestead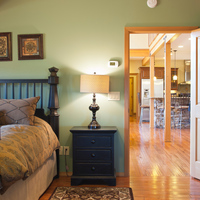 LEED Certified Home in Boone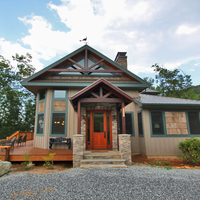 LEED Gold Certified Home in Blue Ridge Mountain Club
What Clients Are Saying About VPC Builders
''Dear Matt,

We want to take this opportunity to commend you on a number of aspects we observed during your construction of our LEED certified home in Blowing Rock.

Your professionalism and ''vision'' for our house were an ideal combination. You always listened to us and went out of your way to confirm that what you were creating was always in line with what we wanted.

The quality of the craftsmanship your crew, subcontractors and business contacts were all impressive. It is obvious that they all share your passion for excellence and quality.

Your attention to detail and accessibility is unparalleled. It amazed us that you literally were one phone call away during this entire project. People had cautioned us to the nightmare we would face building a LEED home three hours away. To the contrary, we couldn't imagine a project proceeding more smoothly. We know that there were many issues but instead of troubling us you simply took care of them.

Lastly, your commitment to staying within our budget and delivering the house on time has been well beyond our expectations. You always managed to remind us of the budget yet continually found a way to deliver ''affordable quality.''

Matt, working with you has been a most refreshing experience and we are grateful to you and your staff for a job that truly exceeded our expectations.''
Clay + Terri Stober
''I am writing to give my recommendation regarding VPC Builders. They recently completed a rather extensive exterior remodeling project on my home in Blowing Rock and I could not be more pleased with the outcome. From start to finish, they were incredibly responsive and timley from the bidding process all the way to the completion of the work on our home.
Each day, the crew arrived promptly and addressed any questions or concerns before beginning. They worked carefully, skillfully and at the end of each day made it a priority to leave the area as clean and neat as possible. I have never encountered a more dedicated work crew. Also, all levels of the management made regular visits throughout the day to make sure we were pleased with the process.
We were extremely impressed at the professionalism and willingness to accommodate our needs and concerns. They wanted us to be completely satisfied with the work done on our home. Matt Vincent was very hands-on, creative, and had excellent suggestions with respect to the aesthetics of the project as well as always keeping our budget as a top priority.
We have additional plans to utilize their expertise for a covered porch extension and new roof in the coming spring.'' Thomas Veale
''Dear Matt,
Mark and I wanted you to know how pleased we are with our remodeling project. We couldn't be happier! We achieved our goals with greater than anticipated results. For a long time we have know VPC Builders was a name associated with excellent quality work. Your carpenters and other contractors that performed work at our home were as concerned about a quality outcome as we were. Also, everyone strived to make sure we were satisfied. In addition, we found the pricing of our job to be very reasonable and on target for what was quoted. Mark and I will look forward to working with you in the future. We wish you the best for a successful future. '' Mark + Priscilla Harter
''Matt,
Thank you so much for the excellent work you are doing on our home. We appreciate all you do and enjoy working with you. '' Harvey + Jan Huntley
''Tracy and I wanted to take some time to thank Matt, Charlie, Gary, Nick, Meredith and all involved in building our house. This thank you is a long time coming. From the very start of the project to the finish the process was so much fun with Matt's crew in charge. Most people say that a new home build is one of the most stressful events encountered in life, well that was certainly not our experience! For the entire build the VPC team was there whenever we had a question or concern about even the smallest detail. After being in our new home for a few months loving it and getting accustomed to our new surroundings Matt contacted us and sent Gary Smith our project manager over to again make sure we were happy and satisfied...That is REAL customer service! I wish we had more money so we could build another house with VPC Builders!! These people not only delivered on what they had promised, they went above and beyond to make sure our dream came true. Tracy and I are honored to have had the VPC team build our home and to call all of them our friends. '' Don + Tracy Hillebrand
''We just purchased a home that needed some quick repairs for closing and to enable us to move in prior to the holidays. Matt and Wendell went above and beyond to make sure everything was completed on time and as we requested. They have also been extremely helpful with suggestions and have been prompt with responses and quotes for other projects we have in mind. VPC will be our contractor of choice for all of our future projects! '' The Dudas
''This project was a dream come true. The staff at VPC was very helpful and professional. They had much experience with vendors in the area and our job foreman, Gary, was a dream. '' Homeowners, LEED certified Blue Ridge Mountain Club custom home
VPC Builders Professional Organizations