Login to the Company Portal
Enter your email and password below to login and view any project shared with you
Close
Invalid email or password
Login
Forgot Your Password?
Advance Design & Construction, Inc.
Advance Design & Construction, Inc. is a residential custom home builder located in North Lake Tahoe. We are licensed in NV and CA, and specialize in new custom home construction and remodels.
Recent Projects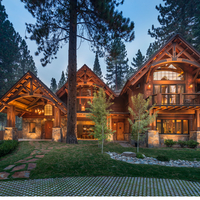 Lakeshore Boulevard
Martis Camp
Tyner Addition
What Clients Are Saying About Advance Design & Construction, Inc.
''ADC is a professionally run, full circle custom home builder. Jeff Miller was accommodating and attentive, offering creative designs and fresh ideas from the very beginning phases of a complete tear down to a brand new home.

We are extremely happy with the way Jeff and his team executed each phase professionally, with constant eye for detail. We believe that ADC is unique in that it is owner operated with very competent employees/craftsmen and vendors. Jeff's relationship with all mentioned and ADC's honest and hardworking philosophy made all phases of the build smooth and organized with little disruption. We highly recommend ADC for any of your construction needs.'' Jeff Musgrove
''I have been continually impressed with ADC attention to detail and desire for high-quality. Jeff is a professional I enjoy working with.'' Scott F. Gillespie, Principal, SANDBOX design + engineering studio
''Jeff and his team are true professionals. We loved working with ADC.'' Jim and Joanne
''What we liked best about ADC was the flexibility to deviate from the plan as needed, so we didn't end up with the typical Tahoe-style home. When they said they'd do something, they did it! ADC team members were always polite and professional;'' Marlene & Tom
Advance Design & Construction, Inc. Professional Organizations

Get in Touch with Us
Please fill out the forms below to submit your questions and comments.

Your information has been submitted!
* Required field
Please use a valid email.