Login to the Company Portal
Enter your email and password below to login and view any project shared with you
Close
Invalid email or password
Login
Forgot Your Password?
Advanced Restoration Group
When your property suffers damage our goal at ARG is to restore your home and peace of mind quick. Our trained, certified and professional damage technicians are here for you 24 hours a day. We will be on location fast, whatever the time may be, we go 247. With a quick response, we can minimalize damage. When you call, we will give you the personal attention you deserve.
Recent Projects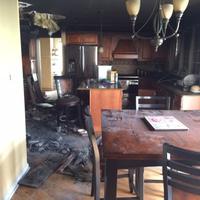 Kitchen Fire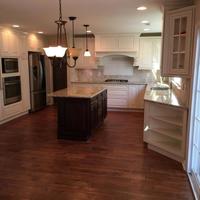 Kitchen Fire After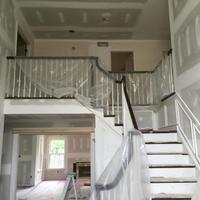 Foyer Before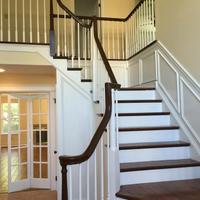 Foyer After
What Clients Are Saying About Advanced Restoration Group
I had major home restoration work completed by Dave Carbone and his team last year. I had heard unflattering stories about work ethics of these builders which had made me quite skeptical. Dave and his team laid to rest all our fears and anxiety by walking us through the process and explaining each step in plain English.

One of the most remarkable qualities of Dave Carbone and his team at Advance restoration is the easy and quick access. They are always a phone call away! Dave himself is a very genuine person who strives hard to deliver the best services to his customers.

His hard work, integrity and attention to details inspire his team to deliver the best.

I would recommend and endorse Advance restoration / Dave Carbone without any reservation. Sunil S
The Team was wonderful. The made my home better then I could ever imagine. The team that came was very respectful,helpful and so polite.

I felt so relieved they were there.I could even leave,do my errands and not worry about a thing. I'm sorry I had to meet them under the circumstances of the fire,but i would use them anytime. My home looks like its already for done for the holidays.

I could not have been more satisfied. Thanks again. Patricia G
I am extremely satisfied with all of the assistance and work done by Advanced Restoration Group. My home was destroyed during a storm last summer. It was in deplorable condition. ARG came to the rescue, did an outstanding job and has made my home better than ever. Dave Carbone is a pleasure to work with, very personable and professional. I would highly recommend Advanced Restoration. Frances M
We used Advanced restoration to fix our home. Eric Mayo who is the estimator for advanced restoration had to fight insurance companies tooth and nail who double-teamed and triple-teamed him four different times because they did not want to pay out the money for the damage done when a tree hit our house in 2015. Eric Mayo fought them tooth and nail and got the money we needed not only to get our house done and fixed properly but even better than it was before. Eric is very professional very reliable very calming and reassuring and has a great personality. I'd like to thank Eric Mayo personally for his hard work and his tenacity fighting insurance companies to get the money needed to fix our home we appreciate everything Eric to fixed our house in a timely manner. We are very very very happy and very satisfied with Advanced restoration and I'd like to personally thank Eric Mayo for his help and his hard work to get the money needed to fix our home better than it was before thank you Eric mayo and thank you advance restoration sincerely Mr. And Mrs. Giordano JOE GIORDANO
Get in Touch with Us
Please fill out the forms below to submit your questions and comments.

Your information has been submitted!
* Required field
Please use a valid email.