Login to the Company Portal
Enter your email and password below to login and view any project shared with you
Close
Invalid email or password
Login
Forgot Your Password?
About
Artistic Airstreams located in San Francisco Bay Area, CA provides high quality restorations and renovations of vintage Airstreams and other vintage American travel trailers. Artistic Airstreams can customize every aspect of your vintage trailer from creating Eco-friendly trailers to frame off restorations. Artistic Airstreams can create Commercial Use Vehicles to meet your needs from mobile offices, mobile boutiques to full commercial kitchens.

Recent Projects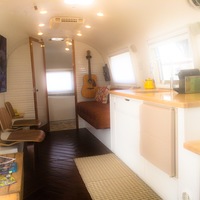 Projects
Get in Touch with Us
Please fill out the forms below to submit your questions and comments.

Your information has been submitted!
* Required field
Please use a valid email.