Login to the Company Portal
Enter your email and password below to login and view any project shared with you
Close
Invalid email or password
Login
Forgot Your Password?
Welcome to Baron Homes LLC
Baron Homes reinvigorates tired and abused homes and we selectively create new homes each with its own character.

A home is more than just stucco, paint, and square footage. A proper home should be designed to be timeless, comfortable, and a joy to live in.

Every home is a reflection of our community, our neighborhood, and ourselves. Let's improve it!
Recent Projects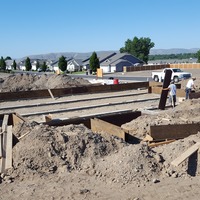 Project Examples
Baron Homes LLC Professional Organizations

Get in Touch with Us
Please fill out the forms below to submit your questions and comments.

Your information has been submitted!
* Required field
Please use a valid email.