Login to the Company Portal
Enter your email and password below to login and view any project shared with you
Close
Invalid email or password
Login
Forgot Your Password?
About Blackfish Homes
The North Shore's Premiere Performance Home Builder and Renovator. #Buildbetter

We translate dreams into reality delivering unmatched quality of service and constructing beautiful, flawlessly crafted homes to suit the needs and lifestyles of our clients. The Blackfish Experience will guide you through the infinite number of decisions required in the building process. It is Blackfish's philosophy that communication and accountability are the foundations of business success and satisfied customers. Embracing new technologies along with our open door policy, Blackfish creates a completely transparent platform for you to make educated and informed decisions. As collaborative problem-solvers, the team at Blackfish intergrates "old-school quality" with modern construction solutions creating both beautiful and practical homes. Whether you're renovating one room or building a custom new home, Blackfish Homes is a company you can trust to get the job done right. "We can deliver the home you always wanted with the peace of mind you deserve".
Blackfish Homes are proud members of Built Green® Canada, The Greater Vancouver Homebuilders Association, Homeowner Protection Office of BC, West Vancouver Chamber of Commerce and the North Vancouver Chamber of Commerce.
Recent Projects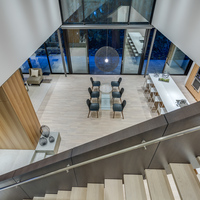 Mathers | Built Green Platinum New Home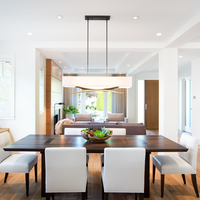 Ambleside | Built Green Platinum New Home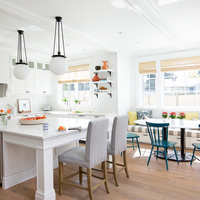 Newmarket | Built Green Platinum New Home
What Clients Are Saying About Blackfish Homes
Blackfish built a new home from scratch for our family. We were new to the process and knew nothing about building a house....we are so pleased we chose Blackfish and really believe we couldn't have found a better builder. They guided us every step of the way without the process becoming overwhelming.
Blackfish produce the highest quality work and craftsmanship and were both on-time and on-budget. Nowhere were corners cut and they were always available to answer questions, discuss options and make really great suggestions. Their project management skills are fantastic and we loved their focus on making sure our house was ''green'' not only to minimize our carbon footprint but also to save us money on energy bills.
Blackfish are professional, courteous and highly knowledgeable about all aspects of their trade. They do the majority of the work themselves to maximize the quality of the finished product and where trades were hired these were also of the highest standard.
I would only ever hire Blackfish if I were to build another house. Victoria M
We hired Blackfish to build our new home. Their professionalism and attention to detail is unmatched to others I have seen. The attention to home efficiency and overall home comfort is also something that sets them apart. Frank & Tammi
Blackfish Homes Professional Organizations

Get in Touch with Us
Please fill out the forms below to submit your questions and comments.

Your information has been submitted!
* Required field
Please use a valid email.