Login to the Company Portal
Enter your email and password below to login and view any project shared with you
Close
Invalid email or password
Login
Forgot Your Password?
About BRM Homes LLC.
BRM Homes LLC. has been a subsidiary of B.R. Miller and Company since January 2009.

BRM Homes focuses our attention on exceeding our home buyers' expectations from the ground up. We specialize in the design and construction of luxury custom homes at affordable prices. We can build your dream home on our lot, your lot, or help you in locating a lot in any one of the many quality neighborhoods to choose from in the area.


Recent Projects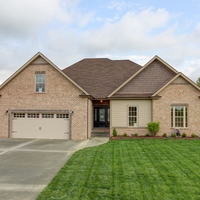 Easthaven 34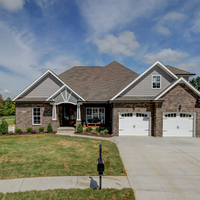 Easthaven 35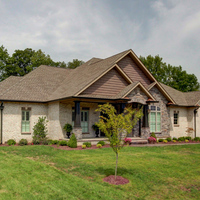 Copperstone 17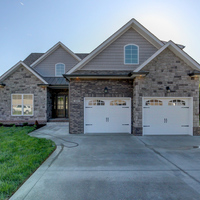 Easthaven 37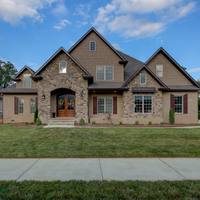 Copperstone 52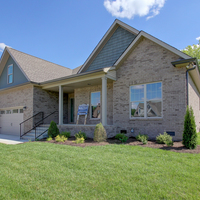 Easthaven 1
What Clients Are Saying About Mason Boisseau
I've worked several times with BRM Homes LLC and the first thing you'll notice about any of their projects is their attention to detail. BRM Homes LLC takes pride in their work and it clearly shows. Their high end luxury homes really stand out from other houses in the same neighborhood, and their process trickles down into everything they do. You can literally see their quality both inside and outside of their houses. It's refreshing to see a business work so hard to please their clients. Brandon Knox of Knox Shots
I have been in the Clarksville real estate market for over 18 years, and during that time I worked with many builders. I wanted to take this time to acknowledge BRM Homes, LLC as perhaps the best I have worked with. Amazing quality construction, continuous update/feedback and always gave full immediate attention to both myself and most important of all my clients. BRM Homes, LLC pride themselves on ''their word''...and it holds so true. Will most definitely recommend and use them again whenever the opportunity arises. Flo Jones
There are a lot of contractors building large, beautiful homes in Clarksville, TN. And while I firmly believe that a number of these contractors can build a good-looking house, not everyone can build a well constructed house. In looking for a builder, we wanted someone with a solid reputation for building quality homes that were both beautiful and sturdy. I spoke with a number of people (friends, co-workers & real estate professionals) who highly recommended Mason at BR Miller/BRM Homes. People have described Mason as ''a good guy who will build you a sturdy home'' and I couldn't agree more. Mason is focused on quality not quantity. You are not just another lot to him. He understands that this is a big investment for you & he will work hard to make sure everything is done right. He was always willing to answer our questions & worked with us to make sure every detail of our home was exactly what we wanted. We truly enjoyed our building experience. Choosing BR Miller/BRM Homes was one of the best decisions we have ever made for our family! I rest easy at night knowing we will raise our family in this beautiful, sturdy home for years to come. Maria Scott
My husband and I worked with Mason from BRM Homes, LLC while building our home in the Clarksville area. Mason was very dependable, organized and was always prompt in getting back with us if we had any questions. He would often send progress photos which was great for us, since we were living out of town during the build. We have been so pleased with the quality work that went into building our home! I would highly recommend BRM Homes, LLC to anyone looking to build in the Clarksville area. Krista Trull
We contracted with BRM Homes to build our new home while we were living in a different state. They listened to our wishes, checked and double checked on exactly what we wanted, and built us a beautiful custom home that made all our dreams come true. The quality of work and materials shows through in every room of our house. Margaret Harter
We just love our house built by BRM Homes. It has been very easy for us to see that they do not cut corners and care immensely about the quality of their homes and their customer's satisfaction Jeff Stagner
BRM Homes, LLC was an exceptional company to work with, and I strongly recommend them to anyone who wants a quality built home. BRM has in house architects who designed our custom home. I am an attorney and I have dealt with many contractors over the years whose workmanship was subpar, and who lied and deceived their clients. BRM is is the exception, working with BRM and Mason Boisseau was an exceptional stress-free experience. I chose BRM because they have a long history in our community of building exceptional homes and commercial properties, and they stand by their work. They use the best subcontractors in the area. I knew I made the right choice because every time a banker, a community leader, another builder or building materials supplier asked me who was building my house, when I told them Mason Boisseau and BRM Homes, they always smiled and assured me I had hired the best. If you want a home built right, built timely, built affordable, and built by someone who will respond to your needs and concerns, contact Mason Boisseau at BRM Homes, LLC. Trust me!! Philip Mize
Mason Boisseau Professional Organizations

Get in Touch with Us
Please fill out the forms below to submit your questions and comments.

Your information has been submitted!
* Required field
Please use a valid email.