Login to the Company Portal
Enter your email and password below to login and view any project shared with you
Close
Invalid email or password
Login
Forgot Your Password?
About Cabinet Plant
Cabinet Plant consists of a team of experienced professionals that have several decades of combined experience in the New York City and Tri-State area in the fields of general construction and in-house custom millwork.

Our team provides expertise in general construction, project bidding, architectural, design, materials purchasing, subcontracting, skim coat and painting, hardwood floor refinishing & staining, make-ready apartment rentals, one-on-one homeowner renovation services, custom cabinet design and custom millwork.

Cabinet Plant is an in-house millwork fabrication shop located in Staten Island, NY. We specialize in fabricating custom vanities, kitchen cabinets, wall panels, walk-in closets, custom bedroom sets, exotic veneer woods, and antique refinishing. Cabinet Plant specializes in contemporary designs throughout the five boroughs with high gloss finishes, metallic paint finishes, custom door designs, and exotic veneer and solid woods. Specialties in granite, marble, Caesarstone, Silestone, and Solid Surface such as Dupont and Formica are some of our other expertise.

Our Company is capable of successfully completing all elements of a project from start to finish. This means that when you hire us, we will be responsible for all permitting and insurances, construction build-outs, project management, client walk-through's, legal AIA invoicing and lien waivers, and completing projects on time and on budget.
Recent Projects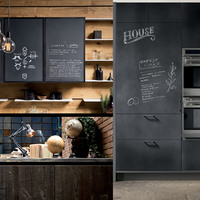 NYC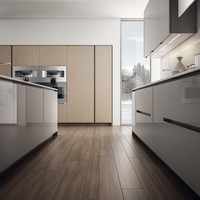 HAMPTONS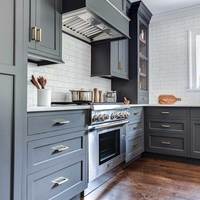 NEW JERSEY
What Clients Are Saying About Cabinet Plant Inc
CABINET PLANT's team is passionate, professional, and reliable. As collaborators on two NBC ''George to the Rescue'' projects, they provided high-quality custom cabinetry and install for deserving families in need. We're grateful for their strong communication, integrity, and very impressive efficiency! They're insightful and committed to getting the job done right.
March 6, 2017 Andrew B.
I've worked with Paul at Cabinet Plant on several projects. He is always professional and keeps you up to date throughout the design and installation process. He has great quality products and the projects are completed on time and within budget. He's also just a down to earth, honest guy. I highly recommend him and his company. MA Design Studio
Once, driving through New Dorp Lane (SI, NY), we have seen a pretty storefront with a sign 'CABINET PLANT' and decided to come in, as our son's kitchen was in need of updating. We were impressed by the showroom: spacious, bright, modern, adequately representing the whole spectrum of possible custom-made furniture. This good impression was strengthened and intensified after the full execution of the order. At the creative stage, designers showed their skills, patience, and taste. At the stage of production, the Cabinet Plant carried out the project on time and very neatly. It's a remarkable fact that the fee for the ''dream'' was quite competitive! Now our son is proud of his kitchen and thanks us for getting him into the Cabinet Plant. We recommend the Cabinet Plant Masters with pleasure: let the Peter & Nellie Vingardt
Cabinet Plant Inc Professional Organizations



Get in Touch with Us
Please fill out the forms below to submit your questions and comments.

Your information has been submitted!
* Required field
Please use a valid email.