Login to the Company Portal
Enter your email and password below to login and view any project shared with you
Close
Invalid email or password
Login
Forgot Your Password?
About
Here are a few areas that we have Highly Trained Technicians that specialize in the following categories:

1. Weatherproofing/vapor barrier Below grade or roof deck (We can either do the Elastomeric Roofing systems or the 3 or 4 Ply Built Up Roofing (BUR) system, hot/cold applied bitumen's). We also install the Flashing in valleys, drip edging, around Skylights, etc. We have a lot of experience in roofing, everything from installing metal roofing, shingle, and as mentioned, the BUR and Elastomeric systems. We're also versed in sheathing, Ridge vents 7underlayment, complete guttering systems, foundation seal sealers, vapor barriers, etc.

2. Caulking interior/Exterior windows/doors, Expansion Joints in masonry & roofing systems

3. Sealcoating parking lots with line stripping (Always follow ADA compliance)

4. Acoustical ceiling (2x2, 2x4, 3x6, etc. Grid and Tile installers)

5. Specialized Framing ( Dome Ceilings, Coffered Ceilings, Barrel)

6. Ceramic Tile, Porcelain Wood Plan floor tile, VCT, Etc.

7. We also do any type off installs- I have a crew that does all my fixture installs (Restroom Fixtures- Toiletries, grab bars, Sinks, faucets, hand dryers, and Restroom Partitions), (Doors installs- hardware, kickplates, door closures, etc).

8. We have crew of 2 Lead Carpenters, and 1 laborer and they focus mainly with finish work- any type of Crown, Base, Chair rail, Trim, window/door trim/molding, etc. (Interior and Exterior)


We are qualified to plan, manage, and build multi-phase jobs while implementing safety initiatives, quality control measures, and utilization of our Subcontractors to produce a great result while staying safe and within budgets. In some cases, you may be: Short staffed? Need Laborers, Foreman's, or PMs? Or Prime General Contractor? We can assist in many ways from labor augmentation to Prime GC, whatever your Needs are, we got you covered. In addition, we understand that time is of the essence and we always respond within 24 hours, whether needing a quote, Service needs, and/or needing Labor Augmentation with urgent time restraints. We have "on-call" crewman that is ready and willing to begin working for your company within 24-48 hours after agreements are made. If interested, please Call Complete Construction Management for any of your needs, and we will respond promptly.
Recent Projects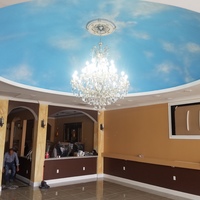 Project Gallery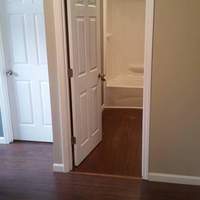 House Remodel
Complete Construction Management Professional Organizations









Get in Touch with Us
Please fill out the forms below to submit your questions and comments.

Your information has been submitted!
* Required field
Please use a valid email.