Login to the Company Portal
Enter your email and password below to login and view any project shared with you
Close
Invalid email or password
Login
Forgot Your Password?
About
Whether you are building a new restaurant, designing a new home or remodeling a kitchen or bathroom, this is where you want to start! Rich Shamlian owner of Construction Management of San Diego has been working hands on for clients since 1976!

We've got all your needs covered: from residential remodels, to commercial damage repairs and everything in between. Don't hesitate to ask us a question or inquire as to why a certain process has to take place. All of our staff is friendly and knowledgeable because we know what it's like to be in your shoes. We want you to know just how special you and your project are to us, so we do our very best to ensure that you and your needs always come first. We even have a complimentary estimate where we'll come out to you!
Recent Projects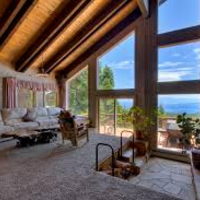 Projects
What Clients Are Saying About Construction Management of San Diego
"We couldn't be more pleased with this company's performance. They are reliable, ethical, honest and professional. Rich is a skilled and experienced contractor with an easy going personality. He gets the job done on time, on budget and best of all he won't stop until the customer is satisfied. His subs are also professional and reliable. The finished product is better than expected! We couldn't recommend Rich and CM of SD any more enthusiastically. You will not be disappointed!" Bari & Bob Cunningham
"Rich is the best contractor I have ever worked with. He is professional, reliable and honest. He sees his projects through to completion and gets the job done perfectly!" Carrie & John Dodge

"When we bought our new house we couldn't have been more thankful than to work with Rich and his team. They are so helpful! We were very comfortable working with Rich knowing that he is an honest and experienced contractor!"
Maggie & Brad Lewis
"CMofSD really wowed us. Rich and his team got the job done faster than we thought! The work is quality and we couldn't be happier. I highly recommend him and his team!" Laurel Smith
Construction Management of San Diego Professional Organizations

Get in Touch with Us
Please fill out the forms below to submit your questions and comments.

Your information has been submitted!
* Required field
Please use a valid email.