Login to the Company Portal
Enter your email and password below to login and view any project shared with you
Close
Invalid email or password
Login
Forgot Your Password?
About Collins Safety Services Ltd.
Collins Safety Services Ltd. is a leader in providing Occupational Health and Safety Services for organizations in all types of industries that require professional and economical health and safety solutions.

We specialize in project safety management to help you address the requirements for providing a safe and healthy workplace while ensuring all legislative responsibilities and due-diligence are met.
Recent Projects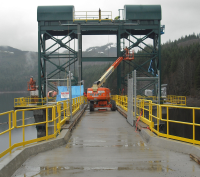 Strathcona Dam Seismic Upgrade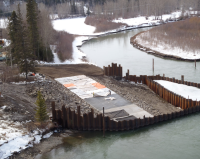 BC Hydro Boat Ramp Replacement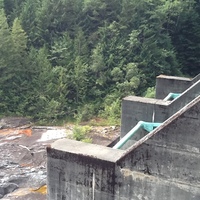 BC Hydro Clowhom Public Safety
BC Hydro Puntledge Public Safety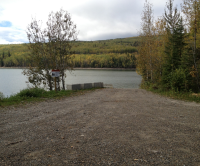 BC Hydro Dunlevy Boat Ramp Upgrade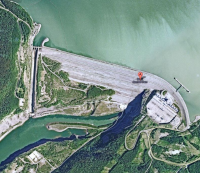 WAC Bennett Dam Upgrade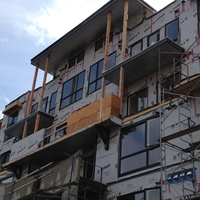 Condo Development - Kelowna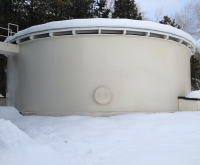 RDKB - Confinded Space Assessment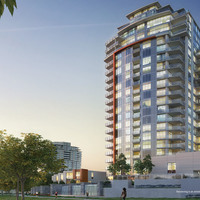 1151 Sunset Drive, Kelowna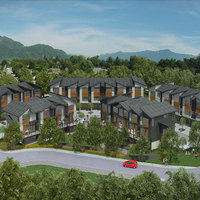 Newport Landing, Squamish, B.C.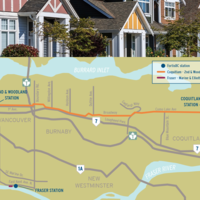 FortisBC - CUC Coastal Transmission System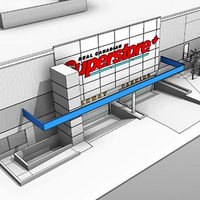 Real Canadian Superstore - Surrey, B.C.
What Clients Are Saying About Collins Safety Services Ltd.
''Tasa Construction has worked with Joe on safety issues including; creating a company health and safety program, site specific safety programs, new employee safety training. He has always delivered the programs when we needed them (sometimes under tight timelines)… we are very happy with his work'' ! Shane Vis - Tasa Construction
''We recently had Collins Safety Services design and create a Safety Orientation Program for our company…Pristine Labour Inc.

We were exceptionally happy with the end result. The product created was outstanding and way beyond our expectations. They designed and developed the program into an easy to use e-learning component with a quiz at the end to help us understand how well the person taking the training would receive the information. Our employees find it very simple to do and easy to learn from.

Our clients are very impressed with this professional program. The program has really helped make us into a cutting edge company now and a leader in the field of Temporary Labour.

None of our competitors have anything like this. We want to sincerely thank Joe for going above and beyond. The product he created was simply amazing. Many thanks Joe! '' . Neil Kursan - Pristine labour Inc.
''I have known Joe Collins for several years and have worked with him on a variety of projects. I would recommend Joe and his Company to anyone who has a desire to move Health and Safety forward in their firm.

Joe is a very focused individual when dealing with issues and requirements involving OH&S with a client. His primary focus is to seek a successful resolution to any issue or situation presented to him.

His Company, Collins Safety Services, provides a number of high quality technology based activities from OH&S Programs and Safe Work Procedures, through online and classroom training opportunities to accident/incident data collection capabilities''. Terry E Duncan - Consulting In Safety
''Collins Safety Services Joe Collins with Collins Safety has been an integral part of initiating, updating and supporting all of our Occupational Health and Safety needs. Joe and his team are always professional, timely, knowledgeable and pleasant to work with. We look forward to continuing working together.''
Catering Manager – LandSea Camp and Catering Services Ltd.
''Joe from Collins Safety was very informative and efficient from the beginning. With very few administrative resources required from our company, Collins Safety turned around a COR compliant program for our firm within a few days that is simple to maintain and easy to follow. The feedback from the field is overwhelmingly positive with procedures that have been simple to implement''. Leah Frederickson - Aslan Project Management Ltd.
''We have used the services of Collins Safety for the past five years, during this time they have assisted us in ensuring that our health and safety work practices are in place, effective and current. Keeping our health and safety programs up to date is good business for us and our clients and I would have no hesitation recommending Collins Safety to anyone''. Keine Dennis - BC Coastal Projects Ltd.
Collins Safety Services Ltd. Professional Organizations

Get in Touch with Us
Please fill out the forms below to submit your questions and comments.

Your information has been submitted!
* Required field
Please use a valid email.