Login to the Company Portal
Enter your email and password below to login and view any project shared with you
Close
Invalid email or password
Login
Forgot Your Password?
Who We Are
ENTELEN founder Steven R. Burt, AIA, is both a licensed architect and a general contractor. In early 2000 he formed ENTELEN Design-Build, LLC as an integrated architectural design and general contracting company based on the idea that design and construction are simply two phases of the same larger process. ENTELEN, pronounced en-tel'-uhn, comes from an Greek root word entelos, meaning harmonius and complete.

We promise to listen to your needs, understand your requirements and provide solutions you'll appreciate. Check out our Testimonials for comments on how we've done this for others!

Whether the need is for historically correct renovation work or technically superior cleanroom solutions!
Recent Projects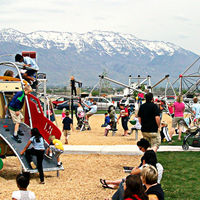 Projects
What Clients Are Saying About ENTELEN Design-Build, LLC
I wanted to tell you that I was very impressed with ENTELEN's work on Moxtek Building 6. In addition, it's probably the cleanest jobsite I've ever been on. Keep up the good work. Jim Lohse, Partner, FFKR Architects
ENTELEN's design staff and Project Manager did an excellent job of handling all of the project needs. They went above and beyond... Travis Sessions, President, Biomerics, Inc.
Greatly appreciated were the construction meetings where women who knew very little regarding construction were kept apprised... Bette F Barton, Past President, International Society Daughters of Utah Pioneers
...less than 95 days total time and probably considered nearly impossible by all involved... But complete they did! ... Our hats are off... Dr. Richard P Nielsen, President, Rocky Mountain University of Health Professions
Their patience and management expertise was evident as they completed a wonderful project for us... They thoroughly understood our project requirements and evidenced exemplary preparation to do the work... Phil Hofeling, Manager, Riverton Senior Center, Salt Lake County
ENTELEN Design-Build, LLC Professional Organizations

Get in Touch with Us
Please fill out the forms below to submit your questions and comments.

Your information has been submitted!
* Required field
Please use a valid email.