Login to the Company Portal
Enter your email and password below to login and view any project shared with you
Close
Invalid email or password
Login
Forgot Your Password?
About Eurostyl
P.P.H.U. EUROSTYL company has been active on the market since 1999. At the beginning it was just a small carpenter's workshop form the domestic market, however from the very beginning, the company developed very dynamically, gradually introducing more and more products and extending the areas of activity.
Today Eurostyl is a flourishing factory characterized by the most advanced technology and highly qualified staff completing various investments, both domestic and foreign, satisfying large investors as well as the individual customers.

EUROSTYL is a comprehensive woodwork supplier with certified products and quality of materials.

EUROSTYL is characterized mainly by professional service. Our team is to help, advice and answer all your questions.
The most advanced technology as well as the craftsmanship taken from the traditional Salesian School let us also faithfully restore buildings of a historic value.
We understand that the decision of purchasing timber products can be difficult and sometimes very emotional and with due respect to our customers' funds and satisfaction, we offer you superior and reliable products, at a reasonable price.
Recent Projects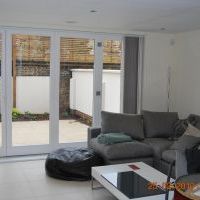 Windows