Login to the Company Portal
Enter your email and password below to login and view any project shared with you
Close
Invalid email or password
Login
Forgot Your Password?
Gavigan Homes
For Gavigan Homes & Gavigan Construction, a handshake is still as meaningful as it was 100 years ago. Recognized for their success by national publications, Gavigan Homes & Gavigan Construction have been noted for achieving over 2 billion dollars in economic growth and future development through land and development transnational investment leadership. The Gavigan team is one of the premier new and custom home builders in the Low country.
Recent Projects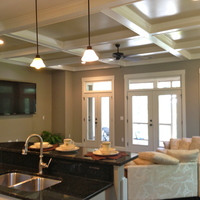 hew homes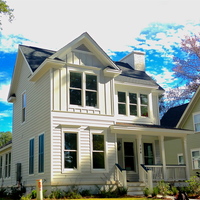 new models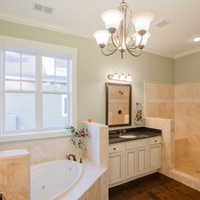 updates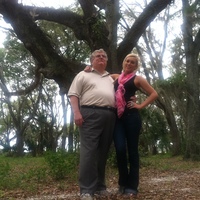 owners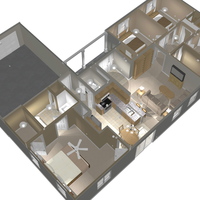 Mint Farm
What Clients Are Saying About Gavigan Construction
We had the most amazing House built by the Gavigan Team and Now e are building another one!!! The Home inspection came back with no Finding!! YES ZERO Findings- Mr & Mrs J. Napoli
We had our house (2) sold in 3 weeks and our Home built in a few months. We love it. The community is a great waterfront community and our home is beautiful. Mary & Dale P.
I can't tell you how much I LOVE that house. The open floor plan and the lightness of the rooms is so wonderful. I think the orientation south is part of it, but also just the simplicity of the design with attention to detail really makes it feel good. Please send me the name of the architect. I would love to see what else he has done.
Thank you,
Candace Candace
We Love our home and our community. We have added a great storage room over the garage already. It was a great Move The Mays
Couldn't have done it without everyone's help!!! THANK YOU!!!! Karen Hall

Just sending out a email of appreciation. I appreciate all the work and everything Gavigan Homes has put into our house. I don't think we would ever have bought with another company in the area! I hope all is going well in Mint Farms. Hope all is well and hope you have a great 4th of July!! Amurika!! #apple pie # kool aid. Thomas & Ashley F. USMC
SIMPLY PUT, GAVIGAN Homes made the ownership of this great home possible for us. Thanks, Billy

http://guildquality/gavigan Bill & Paula McFall
Gavigan, built my first custom home and now have them building my current custom home. John & Diane Napoli
GAVIGAN HOMES
The LowCountry's Dream Builder
My dream has come true! I am the proud owner of a Gavigan Home, and I am savoring every moment. I met Billy Gavigan, President of Gavigan Construction, on March 20 – my son's birthday. By March 21, I had signed a contract to purchase a new home. At the time I was still a bit tentative as I had never considered a new home; frankly, I considered it out of my reach. But Billy assured me I would soon be a new homeowner. First, I had to do some deep cleaning regarding my credit, and he instructed me step-by-step about how to get rid of all the dirt and debris, and then referred me to a mortgage expert who assisted me in the process. Believe it or not – based on his recommendations, I was clean in 30 days!
What I want to say about Billy Gavigan is that I discovered that he is not only a builder of the most beautiful homes in the Lowcountry, but he is also a builder of deferred and unfulfilled dreams. I have found, in getting to know him, that building dreams for others is his primary source of joy and satisfaction. Further, with him, it's definitely not one size fits all; each home is custom tailored to the individual homebuyer's preferences and needs. Mr. Gavigan invests quite a bit of time communicating to his homebuyers and educating us regarding every aspect of purchasing a home. He goes way beyond the requirements of a builder. He asks specific questions and provides honest and trustworthy responses and assertions.
Because Mr. Gavigan has built my dream, I now have the latitude and the inclination to build lasting memories with my families and my friends, especially my grandchildren. In fact, my grandson, who is visiting his other grandmother in Virginia, texted me last night to find out if I'm in "the new house" yet. He is going to be so excited! This is just one of the legacies I will leave them – those sweet and precious memories in my beautiful home that can never be erased; those memories that are carved in stone and placed securely in the corner of their hearts to draw upon when I am no longer around.
Thank you, Mr. Gavigan! It is patently obvious that you, as a builder of dreams, put your heart and soul into ensuring each homeowner enjoys your superbly built homes. Thank you, for making my dream come true.
Finally, to you readers and potential Gavigan home buyers, I realize this review may sound a bit sappy, but I am accustomed to writing truth from the heart. Get a Gavigan Home and you will definitely understand what I am saying.

Gloria Singleton
I went into building a house apprehensively. I had
heard horror stories about bad builders and the
increased stress involved, but I could not be happier
with my home building experience with Gavigan
Homes! The staff are courteous,professional and on
point with their workmanship. Any follow up work
has been done promptly and with the highest quality. As first time home builders, building a custom handicap accessible home, Billy Gavigan walked us through every stage of building, making sure our home was safe for me in every way! He helped us
build our forever home.Gavigan Homes goes above
and beyond to make our community a desirable place
to live. And all of the upgrades they have made come
from their own pockets, without any help from our
HOA fees.Billy Gavigan and Gavigan Homes aren't just building houses. They are building a
COMMUNITY. Every upgrade is geared toward
making Mint Farm a true family based neighborhood. They doesn't just invest his time and money into each new build. He invests his heart. From making our home all we wanted and needed it to be, to housewarming gifts. Billy has become more than just a builder, he has become a member of our family we can't express enough how wonderful our experience was with Gavigan Homes! I tell anyone who is considering buying or building to sit down with Gavigan and trust Gavigan Homes to make your custom home your forever home! C. Reedy
Gavigan construction is a top shelf company. Not
only is Billy Gavigan good at what he does, he is very passionate about it. I received a great value with quality workmanship. John, Wrights Point
Gavigan Construction Professional Organizations


Get in Touch with Us
Please fill out the forms below to submit your questions and comments.

Your information has been submitted!
* Required field
Please use a valid email.