Login to the Company Portal
Enter your email and password below to login and view any project shared with you
Close
Invalid email or password
Login
Forgot Your Password?
Recent Projects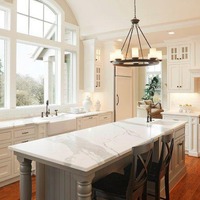 Our Work
What Clients Are Saying About Gipson Construction
Gipson GC has been our go-to partner for some time now. They're well respected in our industry and have a reputation as the best - they don't disappoint. Projects finish ahead of schedule and in budget. John Harrison
When we decided to build our dream home on our family homestead lake property, we had no idea who to choose for a builder. We started with a list of recommended builders, with the intention of contacting and interviewing five or more builders then narrowing it down. Since Pickens Construction came most highly recommended, we called them first and spoke with Holly Gipson, then met with her in person. We were very impressed with her knowledge, experience and work ethic. Reginald & Kim Summers
We are so happy and blessed to own a custom, Gipson Construction five-star energy rated craftsman home! Gipson Co. builds quality custom homes professionally at a reasonable price, with honesty and integrity, making the whole experience the best that you could imagine. Danny & Susan Smith
Our experience with Gipson Construction was great. We have moved around a lot and picked up a lot of unique furniture which requires some specific space requirements. The design process was quick, professional as was the entire staff throughout the build. We would, and have, recommended Gipson Construction to our friends and anyone else who wants a quality home building experience" Jack Ferrell
Gipson Construction Professional Organizations







Get in Touch with Us
Please fill out the forms below to submit your questions and comments.

Your information has been submitted!
* Required field
Please use a valid email.