Login to the Company Portal
Enter your email and password below to login and view any project shared with you
Close
Invalid email or password
Login
Forgot Your Password?
Recent Projects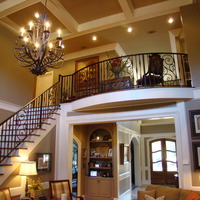 Bennet Residence
What Clients Are Saying About Heritage Builders, LLC
We are most satisfied with:- Greg's vision and creativity that resulted in renovations far beyond what we had thought of.- Greg's ability to be flexible and open to new ideas and changes.- The courtesy of most of the subs, especially Les, Jasmine, and the team from Simple Solutions. Dan and Amy Bennet
Heritage Builders did a large contract work at my house (over $100,000) and all their employees were very professional, punctual, and did everything and resolved all issues in a timely manner. They're easy to get in touch with and always available, even after hours and on weekends. Junaid Zaidi
I was most satisfied with their communication, especially with the owner. He was forthright, and straightforward. I was given different options, and they wanted my input. I also liked the cost. Sufiyan & Fatima Chaudhry
Heritage Builders, LLC Professional Organizations





Get in Touch with Us
Please fill out the forms below to submit your questions and comments.

Your information has been submitted!
* Required field
Please use a valid email.