Login to the Company Portal
Enter your email and password below to login and view any project shared with you
Close
Invalid email or password
Login
Forgot Your Password?
About Us
L.E. Baca Construction, located in historic San Francisco bay area Ca, is a fully integrated design and construction firm serving the greater San Francisco Bay Area and the surrounding counties.

We provide design/build and construction services for a wide variety of projects including custom homes, luxury living, home renovations, forensic re-construction, structural engineering, commercial construction, facilities construction, construction management etc.

We will design to your budget, and manage every detail of your project from concept through construction completion, to make sure your experience is one of trust, ease and involvement.
Recent Projects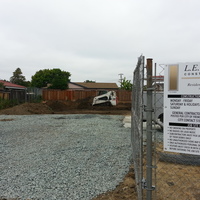 Recent Project
L.E. Baca Construction Co Professional Organizations