Login to the Company Portal
Enter your email and password below to login and view any project shared with you
Close
Invalid email or password
Login
Forgot Your Password?
About MAC Design & Build
MAC Design + Build offers high quality work performed by qualified professionals.

We offer:

Additions
Custom Home Building
Renovations
Kitchens
Bathrooms
Commercial
Recent Projects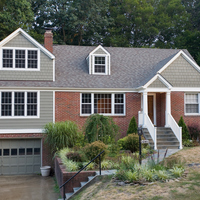 Additions
What Clients Are Saying About MAC Design & Build
We love the new Master Bathroom. It's absolutely beautiful. I don't think the kids have even used the hall bath since the master was finished Amy K, Sterling
MAC Design & Build Professional Organizations

Get in Touch with Us
Please fill out the forms below to submit your questions and comments.

Your information has been submitted!
* Required field
Please use a valid email.