Login to the Company Portal
Enter your email and password below to login and view any project shared with you
Close
Invalid email or password
Login
Forgot Your Password?
About
Licensed Residential Contractors specializing in Kitchen and Bathroom remodeling

McManus Kitchen and Bath has been serving the Tallahassee area since 2004. We offer a wide range of professional remodeling and renovation services designed around our residential clients' needs.


Recent Projects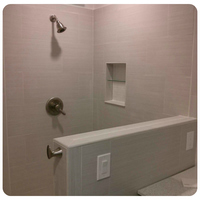 Cascade Master Bath
What Clients Are Saying About Paul McManus
"Couldn't have asked for a better experience with my recent bathroom work. Paul was extremely professional and conscientious. Would recommend one hundred times over. A+"… Jeremy Nelems, Huntington Woods
"Paul is knowledgeable, works effectively and efficiently, keeps you up to date on how things are going along the way, and most importantly, is incredibly affordable! I will hire him again for the next home project!" Dana Urritia, Lake Jackson
"Paul is the most knowledgeable guy I've ever met when it comes to renovation. He's worked with me on numerous projects and they have all turned out under budget and beyond my expectations. He's pragmatic but with an eye for what looks good. I can't wait for our next project. He's a pleasure to work with." Greg Keeter, Tallahassee
Paul McManus Professional Organizations


Get in Touch with Us
Please fill out the forms below to submit your questions and comments.

Your information has been submitted!
* Required field
Please use a valid email.