Login to the Company Portal
Enter your email and password below to login and view any project shared with you
Close
Invalid email or password
Login
Forgot Your Password?
About
Modern Style Construction is not an average bathroom, kitchen and basement remodeler. We will take your concept and make it a reality. With competitive pricing and attention to detail, we will complete your project within your budget and on a given schedule.

Modern Style Construction maintains a strong foundation of trust and mutual respect generated through a positive relationship with our loyal customers. Our company's wide policy encouraging performance and responsibility ensures the highest degree of professionalism and result on all projects. Our mission is to be the one you can turn to for the construction and development expertise and bringing your project to life.
Recent Projects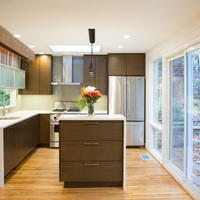 Kitchens by MSC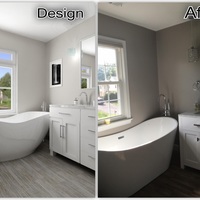 Bathrooms by MSC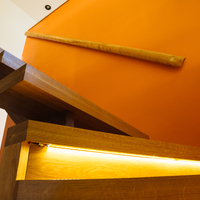 Basements by MSC
What Clients Are Saying About Modern Style Construction LLC
We hired Sergei and the MSC team to finish our completely unfinished basement. From start to finish, the entire team was professional. The work was excellent and they kept to schedule. Sergei's team was fantastic working with us to pick materials and make adjustments as needed. We highly recommend them for your next home project. Stacks Family
Modern Style Construction did a great job in the renovation of the upstairs hall bathroom and the main floor powder room. Sergei and team were prompt, courteous and professional. The pictorial renderings for both bathrooms were very helpful in assisting me in making the best choices for my visions of the finished bathrooms. The most important task in this project was to repair and upgrade the plumbing in the hall bathroom. There was water damage from the hall bathroom down to the basement. The team solved the plumbing issues and repaired the flooring on both levels. Throughout this process, my questions and concerns were addressed promptly! My next projects are the renovation of my 1970's Kitchen and Master Bathroom. I will definitely hire Modern Style Construction for both projects. Joan Fuller
We had a great experience with Sergei and everyone at Modern Style Construction doing our bathroom renovation. They were very helpful in putting together the design and helping us to pick materials, and the work the crew did in the bathroom was excellent. Their communication with us before, during and after the project has always been great. We look forward to using them for other renovations to our house in the future. Kate Lang
We hired Modern Style Construction for our total master bathroom total renovation. We had a lot of ideas but not sure how they would all work out for our space. Sergei listened and reviewed all of our ideas and came up with a plan for the space. MSC was very detail oriented and provided a price for the labor and also estimates for the materials. Sergei provided quantities for the materials that we needed, i.e. floor tile, wall tile, vanity size, etc. He also provided suppliers that we could count on to help us choose those items.

Once we obtained all of the supplies, the Project Manager for MSC was very timely and attentive. When the work started, the workers did a great job keeping the house clean and the work area neat. The work included gutting the bathroom, new floor, new wall tile, new lighting, moving plumbing and electric and new vanity. Every day we saw progress. We absolutely love our new bathroom.

Sergei and the Modern Style Construction have a high morals and did a fantastic job planning, demolishing and renovating. We would highly recommend them for any renovation project and will hire them again for our next renovation project. Patti Bahniuk
Heard horror stories about contractors who do shoddy work, show up erratically, and don't keep the client informed or respond to queries? MSC is the opposite! Sergei and team were consummate professionals. They did high-quality work, maintained momentum on the project, and communicated regularly with us. When problems arose, they informed us and proposed low-cost solutions. What more can one ask for?

When choosing a contractor to renovate our master bathroom, we did extensive research, narrowed the field to three candidates, and scheduled initial consultations with them. Of the three, only two actually showed up--including Sergei. The other contractor's representative told us that what we wanted could not be done--not just within our budget, but at all! He provided ''range'' estimates based on a ''typical'' renovation but explained that, if we wanted a particularized bid, we'd need to pay for the company to prepare designs, etc. Sergei, on the other hand, approached the project from a can-do perspective and provided us with a detailed bid only a few days later. MSC did what the other guy said couldn't be done--professionally, promptly, and for a reasonable price.

We love our new bathroom, hope to turn to MSC again for a kitchen renovation, and would wholeheartedly recommend them to anyone! Sarah Mathews
We had a great experience with Modern Style Construction. They started out on the right foot by listening to my ideas and presenting multiple mock ups as I tweaked my vision. The Program Manager was very attentive and followed up promptly. He was available by phone, email and text during the day, evening and weekends when I had questions or to verify details. Once work started, the workers did their best to keep the area clean and protect the rest of the house from the dust and chaos. Throughout the job, the PM tracked costs to show how they compared with the original estimate. For the most part we came in under budget (except for a change I made in the middle of the project). When we thought we wouldn't find the flooring at the right cost and it might delay the job a week or two, they tried again and managed to find the right material and stayed on schedule. Construction took only three weeks. The work included gutting the kitchen. All new cabinets, new layout. Moving gas and plumbing. Moving a door. New flooring. They did a great job! I will hire them again for my bathroom and basement next year. Jennifer Magalski
We hired MSC to renovate our kitchen and bathroom. We were very pleased with Sergei (owner) as well as the remodeling crew. They more than exceeded our expectations.
We met with Sergei to explain our needs and budget. Sergei provided great assistance in our planning and prepared detailed cost estimates. I was very impressed that the estimates were always conservative and we did not have any hidden costs turn up later.
Sergei also provided great advice and assistance in choosing our materials and was always available to us as questions came about. The crew were very efficient and responsive to additional requests. They actually finished ahead of schedule and under budget. We are very happy with the detail and pride that they took in their work.
I highly recommend Sergei and his MSC crew for your home renovation projects. John Fitzwillias
Modern Style Construction is everything you would want for a kitchen renovation. We remodeled a 1970's kitchen in a 1947 home. Sergei Tsoy's experience during the planning was invaluable. He was understanding when I took extra time deciding on finishes, was creative in making modern conveniences fit within a 60+ year old framework, and clear in communication at each step of the way. Each vendor he suggested supplied top-notch materials at competitive prices, and had nothing but good things to say about Sergei's integrity and abilities. The installers and finishers from Modern Style were not just construction workers, they were skilled craftsmen who took great pride in their work. The job came in just UNDER the quoted price-a minor miracle in kitchen remodels!We could not be more thrilled with our new kitchen, and will be working with Modern Style Construction again in the coming months to replace some windows. Allison McMillan
A powder room and laundry room were converted to a powder and laundry room combined, and a beautiful modern bathroom.
It was a pleasure working with everyone at Modern Style Construction. They were always considerate and well-mannered, as well as trustworthy. Always passed merchandise discounts onto the client. Pre-planning was thorough and included terms of payment which were also reasonable. Communication was excellent. Their around skills and knowledge were impressive, but they also provided expert staff for each phase of the project.
We have no reserve in recommending this company to anyone who would like a proper job done by very nice people! Pinelope Brink
Modern Style Construction first remodeled my kitchen and when I saw what a great job they did, I had them do my basement. Things I liked about them:
1. Helpful with design, provided their own ideas and were clear about what would work and what wouldn't.
2. Timely - MSC started the job when I was ready and kept at it until it was complete - no stopping in the middle or diverting attention to another project. Completed each project in about three weeks which was far faster than I had anticipated.
3. Friendly and available - responded to my emails and calls very promptly, often within the hour. Workers very friendly. All staff very respectful. Even when I changed my mind about things they took it in stride.
4. Quality of work - Very good. Thorough, paid attention to detail and readily fixed things that I pointed out should be fixed/adjusted.
5. Price - reasonable
This is a great company - people seem to enjoy working there. Truly professional. Nancy Caiola
Modern Style Construction (MSC) completed a bathroom renovation in my home. I had searched for a contractor for weeks and had met with about 10 different companies in the area. I actually stumbled upon MSC in my search and called them for a consultation. Sergei came to my home, and I told him exactly what I wanted to have done. I loved that he was very knowledgeable and professional compared to all the other contractors that I had met with, and how he was able to clearly visualize my wants. In addition, the total price was cheaper than anyone else. Throughout the whole process Sergei was in contact with me and was very quick to respond to all of my numerous emails. This was my first major renovation so I was a bit clueless as to what to expect. But Sergei walked me through the whole process, even providing me with a material selection sheet and recommending which stores to purchase important items. They also took care to cover all my furniture, floors, and blocked off the entire work area to reduce dust and debris. His employees are awesome as well. They were all friendly and professional. In the end, my bathroom was completed on time, and it is beautiful. The quality of work is amazing and flawless. Christine
Outstanding excellent company, from top to bottom.
They have made my house renovation a breeze.
We renovated 3 bathrooms, kitchen, laundry room and rec room. Like other reviews say, they find creative and efficient solutions for any sort of problem is encounter. Some of the furniture and appliances (including sinks and faucets) are European, and presented quite a challenge to be fit with an american setup, they all were solved with flawless results and care for details. Bianca Ferrando
I am very satisfied with the professional workmanship, attention to detail and great attitude of the Modern Style Construction team. They provided expert advice, mindful of my budget, and very respectful of my time and yet flexible with my schedule when needed. I have a showroom quality updated bathroom now. I will use Modern Style Construction again without hesitation. Bill Moses
What started as a bathroom remodel ended with structural work (By Modern Style), a bedroom (By Modern Style) and then the bathroom. Every part was completed as discussed, within budget, and in a timely manor. Sergei discussed every part of the project with me, so there were no surprises. His crew was on time and ready to work every day and when I got home I was happy to see noticeable progress, and everything cleaned up from the days work. They worked late a couple times to get the house back to where I could use it with little to no inconvenience to myself. I will use Modern Style on any future projects because I know his pricing is fair and his crew is competent at what they do. AAAA Ted Bly
We hired them to completely renovate 2 smallish bathrooms in our circa 1949 house. They were professional and efficient and I enjoyed dealing with all of them from the owners to the workers. This house is solidly built and the bathroom walls and floors were solidly built so the demo was very challenging but they put up plastic barriers and carried everything out right away. They put everything back together with great skill and care. They found creative solutions to unexpected challenges like a vanity that needed some interior reconstruction. Even better, the plumber/electrician figured out how to get more running feet of dress hanging space out of the new closet system for a master bedroom closet that had to give up space to the newly enlarged adjacent shower. Over all, a wonderful experience. I can't wait until we can afford a new kitchen! Jackie Gray
100% happy with the service and professionalism of the entire MSC team. Sergei, Michelle were ALWAYS available via email or phone with any questions, concerns, or updates. Our contractor Jose was always on time, very meticulous, and extremely good at his work. They regutted our hideous out-of-date condo master bathroom and turned it into something truly amazing I have not one single complaint about these guys. You can truly trust them to come into your home and take care of business! Yvette Bailhache
I cannot say enough good things about our experience with Modern Style Construction. Sergei Tsoy is the most responsive contractor we've ever had the pleasure to work with, always getting back to us right away to answer questions or coming out to the site to inspect the work of his crew. MSC completely gutted and redid three bathrooms, created a wet bar area in our basement and fixed a host of electrical and cosmetic issues we encountered when we bought our house. They did the work and dealt with permits very efficiently. The quality of the work was excellent, and anytime we needed something tweaked, MSC didn't hesitate to fix it promptly. We highly recommend them for their work and professionalism. Sheryl Aaron
We had a unbelievable experience with the Modern Style Construction Team. We found them randomly on Yelp and I would highly recommend them for anyone doing a remodel. They are extremely responsive, extremely quick, but more importantly very detail oriented. We just bought a new condo and the MSC team completely redid our bathroom (new tile, bathtub to shower, paint, etc). If you are looking for a trusted construction partner, I would highly recommend the team as they did a great job! Trevor Malet
Recently MSC did a complete gut and remodel of our bathroom at our home from the 1940s. After meeting with a bunch of companies to get price quotes for the job, we selected MSC. We chose them because the process and pricing was made very clear and was easy to understand with the help of Sergei. Sergei came to our home twice to explain the process and cost and put us at ease with selecting them. Price wise, they were a middle of the road company. There are cheaper companies out there but for such an important job to be done, I would rather pay a little bit more to have a better finished product. Being a couple with just one bathroom with a baby on the way, we made it clear that time was a factor to getting the job done because of the number of projects still left to do at the house to prepare for the arrival of our first child. Sergei had assured us that he could get the job done within our time frame and he did not disappoint even with the wild, snowy winter we just had. The job was done on time and looked great. There were a few snags here and there with some of the plumbing issues but they were quickly and completely fixed. Having been through the process I would definitely recommend this company without hesitation for any bathroom remodel job. I strongly feel when we sell this house in the future that we will get our investment back from this job. Andrew Thornes
We were exceptionally pleased with the work MSC did for us. They kept to the budget and timeline and did a phenomenal job on the kitchen. I was most impressed by their professionalism and attention to detail! Would highly recommend to anyone. Jon Covington
I recently had my bathroom renovated by MSC. This was my first major indoor project, and everyone was extremely courteous and professional. The quality of the work was top-notch, and I absolutely love my new bathroom! I highly recommend them to anyone. Erica Taylor
This was my first experience having someone else come in and renovate, and I am so glad I asked MSC. They did a small bathroom re-tile in my 1-bdr condo unit, which is in and of itself great--not a lot of companies will take on small spaces like mine. They were consummate professionals; the team communicated at every step, answered every question I had, covered everything and then cleaned up each day they were there, supplied and billed me for incidentals (paint, etc) that I didn't have, and respected my space. I plan to have them back to do some other work I've been meaning to get to! Tonya Howe
My bathroom reno project with MSC was a huge success. My contact person, Sergei, was focused on producing a final product that I would love. Even when I changed my mind about things (like the paint color), he offered to redo it until I was happy. There were no hidden fees or additional costs (even for painting again). I was out of the country for the first 2 weeks of my project, and I was nervous to give strangers access to my apartment while I was gone, but they took great care of the place, covering every inch in plastic to keep it clean and undamaged. They also returned several items to Home Depot for me that we didn't use, which was awesome. I can't say enough about Sergei and Modern Style. Katie Spinks
The professionalism of the workers and the expertise of their craftmanship made our bathroom remodel experience wonderful. We are extremely pleased with the outcome and plan to use them again for our upstairs bathroom. If you want a hassle free renovation experience, you should definitely use this company. I highly recommend them and plan to use them again. Ellen Coster
Get in Touch with Us
Please fill out the forms below to submit your questions and comments.

Your information has been submitted!
* Required field
Please use a valid email.