Login to the Company Portal
Enter your email and password below to login and view any project shared with you
Close
Invalid email or password
Login
Forgot Your Password?
Recent Projects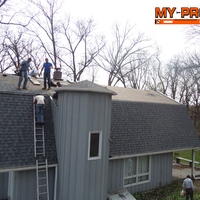 Roofs by My-Pros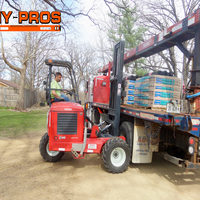 My-Pros Roofing Process
What Clients Are Saying About My-Pros
Choosing My-Pros was a smart decision for our roof replacement project. They are knowledgeable, honest, straightforward and timely in getting the job done and are as fussy about the details as my husband and I. You want quality for your project? Call MY-PROS. We are really glad we did. Connie Daily
My-Pros quality of work and product on my home has been great. In such a timely manner, from the day the claim adjuster came, to the day the job (Roof & Siding) got done was less than 3.5 weeks. It has added value and made my house look new again. MY-PROS kept their word and got done what they said would be done. Stan Richards
My-Pros did an excellent job on my roof last year. Now this year they are replacing my sons roof as well due to the recent hail storms. They are honest and trustworthy. Highly recommend them. Juli Middleton
Great company,their knowledge and experience in the construction industry is top notch, well done. David Wallace
I am SO VERY PLEASED with this company, the crew arrived at the house at 0700, by 0800 the old roofing was off and pretty much cleaned up and by 0830 the underlayment was going on. The crew was finally done with our roof at 2:30. The crew was courteous, hard working and did an outstanding job. This is the company I will have in the future for my moms house. We are a very happy home owners GREAT JOB MY PROS!!!!! Rusty Barnes
I wanted to write a letter to thank the siding crew at My-Pros and commend them on an excellent job. You guys not only did a great job you also did it in less time than I figured it would take. The siding looks great! The small things I didn't expect were nice to see like the clothes dryer vent cover that matches the siding, the way the porch light and garden hose spicket was framed out and not just put thru a hole in the siding, even the caulking looks superb. It really looks awesome all around.

Pat yourselves on the back you are pros. Dean K.
Get in Touch with Us
Please fill out the forms below to submit your questions and comments.

Your information has been submitted!
* Required field
Please use a valid email.