Login to the Company Portal
Enter your email and password below to login and view any project shared with you
Close
Invalid email or password
Login
Forgot Your Password?
About
Who We Are

Nett Construction is a family business that is comprised of a very close knit staff, where each of us has a specialty but will diversify ourselves and adapt to personalize every project.

What We Do

We make our primary goal in commercial and residential construction to ascertain the exact concept for your project. Conjunctively developing and building the plan to meet your every need and desire in the most efficient, cost effective, and quality conscious manner available.

How We Do Better

NCC has vast construction and management experience. We work together as a team in a quality oriented environment; owner, builder and design professional to design and build your project through the use of the latest drawing, rendering, estimating and accounting technology.
Recent Projects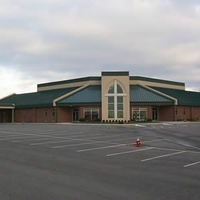 Grace Heartland Sanctuary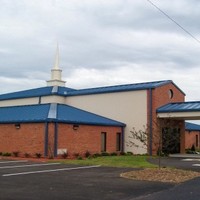 First Assembly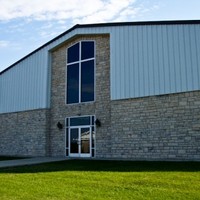 Valley View Baptist Church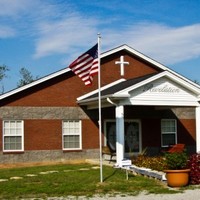 Revelation Baptist Church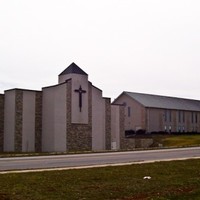 Gloria Dei Church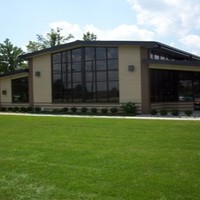 Central Cardiology and Associates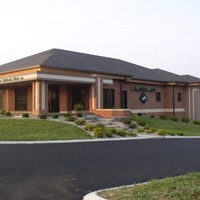 Children's Clinic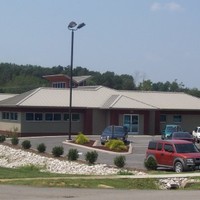 Center for Arthritis and Osteoporosis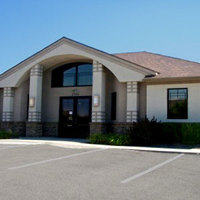 Wise Vision Care Center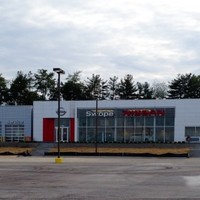 Swope Nissan
Swope Cars of Yesteryear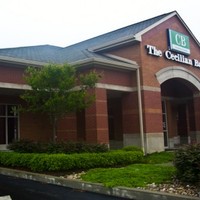 Cecilian Bank Enclave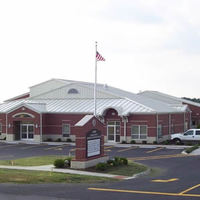 Hardin County Emergency Services Center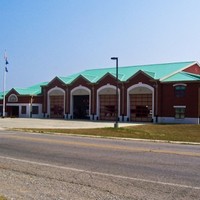 Radcliff Fire Station Headquarters No. 1
What Clients Are Saying About Nett Construction LLC
Wise Vision Care

Mark Nett and Nett Construction would be an excellent choice if you are ready to choose a contractor for an upcoming construction project. Nett Construction designed and built my office building and I couldn't be happier. Mark has an awesome design team working for him but he himself stays intimately involved in all aspects of the design and construction of each project. He will not rest until he is satisfied with the total outcome. It's not often that you can trust a contractor to put that much attention into each job he oversees. His creativity and attention to detail is unmatched. For instance, he coordinated the pattern of our concrete floor in the foyer to the window muntins. This was only one of the many design details he incorporated into our plans. The entire design team at Nett Construction was easy to work with and listened to my needs and provided an office design that was not only functional, but aesthetically pleasing. I continue to get compliments on my office almost daily and wouldn't hesitate to recommend Nett Construction to anyone.
Teresa Wise OD Wise Vision Care Elizabethtown, Kentucky
Faith Lutheran Church

I would to thank the team at K. Norman Berry Associates for the outstanding design of Faith Lutheran Church and your continued support throughout the project. I have received many positive comments from church members about our beautiful new church, and I believe we will enjoy this facility for many years to come. The decision to use Nett Construction was a good choice. They used their expertise to find ways to save us money and still constructed a quality facility. Their workmanship and professionalism was top notch and I would highly recommend them for future projects. Thanks again everyone,for your part in bringing us the church that we waited many years to worship in.
Pat Hogan Faith Lutheran Church Elizabethtown, Kentucky
Center for Arthritis and Osteoporosis

Our building construction at the Center for Arthritis and Osteoporosis was completed in 2003. From the onset, Mark has been extremely reliable, and always true to his word. The whole process from start to finish was smooth and free of any hassles. The quality of the construction has been very good and some people have remarked even recently that the building looks new. We have been in the office building for seven years and even now for minor problems to this day Mark and his staff are receptive and always available whenever we need them. This is truly standing behind your work. I would highly recommend Nett Construction for any construction job – big or little.
Daksha P. Mehta, MD Center for Arthritis and Osteoporosis Elizabethtown, Kentucky
Care4Ever Senior Center

I appreciate so much working with you and all of the employees of NETT Construction in the remodeling (that's putting it mildly) of Care4Ever Senior Center. Above and beyond the excellent attitude of the employees, was the excellent work done by each person. I still marvel at the neat, precise work on the building and the care that was taken to be sure that the building was what I envisioned it to be. I also appreciate the care taken to be sure that all regulations pertaining to an adult day care were sought out, and followed precisely to make sure that we complied with the with the city and state regulations. Thanks for everything and I hope that we can work together on another project in the near future.
Dona McCurry Care4Ever Senior Center Elizabethtown, Kentucky
Steve Rice & Associates

Nett Construction's work on Grace Heartland's church was extremely professional and thorough. From architectural drawings, state approval to regular construction meeetings with subs along with an updated monthly printout of time schedules, Mark and his staff were without a doubt the best managers we could have possibly had. Not only was work completed satisfactory, but also, Mark and his staff made suggestions along the way to improve efficiency while reducing costs. The board has been so satisfied that we are currently working with Nett to consider the next phase of growth at the church. I do not believe that you will find a better contractor or construction manager in the state than Nett Construction. They're fair and thorough and have experienced quality employees.
Steve Rice Steve Rice & Associates Elizabethtown, Kentucky
Swope Family of Dealerships

I would like to express my sincere appreciation to Mark Nett of Nett Construction for the professional way that he and his company do business. The job was completed on time and on budget with quality that I had anticipated. My satisfaction with Mark's professional attitude have resulted in his company be awarded the bid for a renovation of our Service Department and a 1300 ft. addition to my personal home, which my wife and I are totally satisfied with the final results
Greg Trent Swope Family of Dealerships Elizabethtown, Kentucky
City of Radcliff

The City of Radcliff has contracted with NETT Construction Company, LLC, as the general contractor for the construction of the Challenger Learning Center of Hardin County. This enoormous project was skillfully coordinated by Mark Nett with a quality result that is far beyond what we had imagined. The City has a stringent budget with which to fund this project and NETT Construction has helped us stay within our cost schedule. His attention to detail has helped create a building that leaves a lasting impression on each visitor. He gave 110% to this project and I believe he will give 110% to anything he works on. Mark Nett and his company are true professionals that I would highly recommend for any projects you may consider them for. We were extremely pleased with the professional results and will be gladly welcoming them back for future city projects.
Sheila C. Enyart City of Radcliff Radcliff, Kentucky
Hornback Realty Company

As a commercial developer, we at Hornback Realty Company have the pleasure of working with Nett Construction on a regular basis. Nett Construction has worked with us from the initial planning stages, through completed construction, on several projects. In each in every case, we have found them to be professional, helpful, and efficient. Not only does Nett Construction fulfill those promises on a regular basis, but they do so with enthusiasm. They are much more than a contractor. Once you begin work, they are a true partner. I would recommend Nett Construction for any job, large or small.
Greg Stapleton Hornback Realty Company Elizabethtown, Kentucky
Get in Touch with Us
Please fill out the forms below to submit your questions and comments.

Your information has been submitted!
* Required field
Please use a valid email.