Login to the Company Portal
Enter your email and password below to login and view any project shared with you
Close
Invalid email or password
Login
Forgot Your Password?
Recent Projects
Livermore Kitchen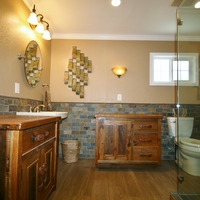 Livermore Bathroom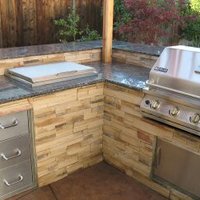 Livermore Outdoor Kitchen
What Clients Are Saying About NG Construction Inc.
Nick did our kitchen awhile back. He did an amazing job. His professionalism and attention to detail was everything we could have asked for. He is not only fabulous at what he does, but a great guy you can trust as well. Blair A.
Firstly, I can't recommend Nick highly enough for any level of remodeling or renovation jobs you may be doing. We recently used NG Construction to remodel our kitchen and a large portion of the living area in our home, and have been delighted with the both the process and the results. It was wonderful to work with someone who genuinely takes pride and ownership in the quality of their work. I will be using NG again. Chad H.
Nick/NG Construction was referred to us by our cabinet supplier. He was awesome! He did a great job installing our cabinets, offered suggestions and had solutions when we ran into problems. Who knew walls and ceilings aren't always straight?! He was always on time, communicated with us, was organized and completely cleaned up when he was done. We appreciated his professionalism and integrity and would definately use him again. Paula A.
Get in Touch with Us
Please fill out the forms below to submit your questions and comments.

Your information has been submitted!
* Required field
Please use a valid email.