Login to the Company Portal
Enter your email and password below to login and view any project shared with you
Close
Invalid email or password
Login
Forgot Your Password?
About Old Hillsboro Building Co.
Old Hillsboro Building Company, LLC is a land development and construction company building residential and commercial properties in the beautiful countryside of Tennessee.
The company was formed by a seasoned custom builder, who has been creating high-end, residential and commercial properties in the middle Tennessee area for over 24 years. We select beautiful properties and then work with a team of experienced designers and high-quality craftsmen to create a product we think you will love.
If you are looking for a property in the peaceful hills of middle Tennessee, contact us to see what we have available and what's coming next!
Recent Projects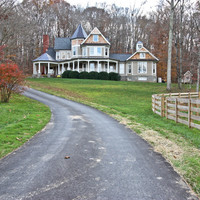 Lee House Remodel
Get in Touch with Us
Please fill out the forms below to submit your questions and comments.

Your information has been submitted!
* Required field
Please use a valid email.