Login to the Company Portal
Enter your email and password below to login and view any project shared with you
Close
Invalid email or password
Login
Forgot Your Password?
About Open Range Construction, Ltd.
Open Range Construction applies sustainable principles to every project, from an 800 sq ft home, to a 9,000 sq ft automotive facility. The benefits to building owners are lower maintenance costs, lower utility bills, increased resistance to destructive forces and enhanced comfort and livability.
Specialties include Insulating Concrete Form (ICF) construction and hydronic radiant/solar radiant systems.

Recent Projects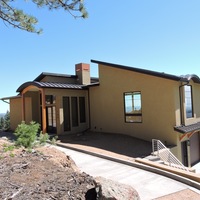 Residential Projects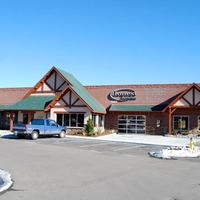 Commercial Projects
What Clients Are Saying About Open Range Construction, Ltd.
I would like to commend Open Range Construction Co. on the beautiful, sustainable home they built for us. From the outset, the owners, Dan and Martine Vogel, went above and beyond to accommodate me and my wife, Heidi. As the project progressed, we were thoroughly informed on every level. Martine provided us with a detailed accounting of all costs related to the construction of our home and met with us monthly to discuss and clarify any questions or concerns we migh have regarding the budget. As the superintendent of the project, Dan devoted himself to every detail of the project. Dan's crew arrived early each morning and was dedicated to completing each task before day's end. The jobsite was always clean and organized. Dan's attention to detail in every aspect was very much appreciated. It is obvious that Open Range Construction taked great pride in the quality of its structures. There is a high level of integrity and honesty exhibited by their company. On a personal note, I believe Dan and Martine to be two of the most ethical people I have had the pleasure to know. We continue to remain friends to this day. Our home was completed with quality workmanship, reliability and professionalism. It's been a pleasure living in our retirement home. I would highly recommend Open Range Construction to our friends and family. Julian and Heidi Green
I had the pleasure of working with both Dan Vogel and Martine Vogel from 6/2010 through 1/2011. As owners of Open Range Construction, they served as General Contractor and Consulting Superintendant (Dan Vogel) and Senior Project Manager (Martine Vogel) during the design, bid-letting, and construction of my 9000 square-foot automotive service facility located at 3905 Tutt Blvd., Colorado Springs, CO. Throughout the entire process, both Dan and Martine performed admirably under all circumstances. They are technically skilled and knowledgeable in all aspects of the commercial building process. Regarding business ethics and professional conduct, their dealings with me and my business partners (Rondi Stratton and Randy Schillinger) were beyond reproach. Dan's demeanor and interaction with building department inspectors and officials was positive and always civil. Whenever differing site conditions or inconsistencies in plan design vs. code requirements occurred, Dan worked effectively with all parties (owner, subcontractor, supplier, building department official) to resolve the issue to the satisfaction of all concerned. Martine provided all the cost accounting, draw requests submittals, and contract compliance reports throughout the contract period. Being a SBA-funded project, her reporting requirements were very stringent and were subsequently handled promptly and with extreme accuracy. The building was completed before its scheduled completion and under budget. I would recommend both Dan and Martine for any construction related project for which they present themselves as qualified. Daniel Kane
Open Range helped design and build our energy efficient ICF home 2 years ago in Woodland Park Colorado. We decided on ICF after comparing maintenance costs of other construction techniques. In the dry harsh Colorado climate Our ICF home requires very little yearly maintenance and provides a high level of fire protection in the event of a wildfire. We highly recommend Open Range construction and working with Dan and Martine Vogel. John Yantorno
"I couldn't be happier with the house or Open Range Construction. This was the first home my family built and Open Range Construction patiently answered all the many, many questions we had about both ICF construction as well as the building process in general. The building process went very smoothly. It's not a simple process and it was great to have them there every step of the way."
- Dave Levy
I am a retired builder and current motel owner. Since my retirement as a builder, I have used Open Range Construction for all of my construction needs. We have used them for new construction, large scale remodels, and design services for the past 4 years. Dan and Martine are professional and caring in the delivery of their service. As an added bonus, they are educated in the leading edge field of energy saving construction and ongoing energy savings. I highly recommend them for any of your construction needs. - Scott Downs
Open Range Construction, Ltd. Professional Organizations

Get in Touch with Us
Please fill out the forms below to submit your questions and comments.

Your information has been submitted!
* Required field
Please use a valid email.