Login to the Company Portal
Enter your email and password below to login and view any project shared with you
Close
Invalid email or password
Login
Forgot Your Password?
About Paradigm Roofing
Paradigm Roofing is one of the most trusted commercial and residential roofing contractors in the DFW area. Our roofing company offers quality residential and commercial roofing installation, repair, and maintenance. We utilize the finest roofing materials on the market to provide first-class interior and exterior service.
Recent Projects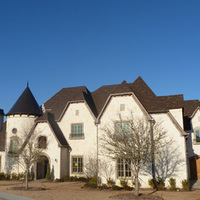 Paradigm Gallery 1
What Clients Are Saying About Paradigm Roofing

Paradigm just finished roofing my residence, all in one day. Tony provided insight on the process and materials utilized for the project. He brought by samples and showed the differences between different types of shingles. From the get go, I was familiar with the product and process, all at a great price. Thanks Tony, I highly recommend your company. Ben Plourde of McKinney, TX
I had my old roof torn off and replaced with a better quality shingle. The company also performed and analysis on my ventilation and made some improvements, which lowered my energy bills. This was the only company that inspected my attic during their estimating process and I am ecstatic about the lower energy bills now. For this reason alone this is why I am writing this review on the company. The experience was very satisfying. Tony is extremely professional and knowledgeable in his field, he took the time to explain the differences to me and why the differences in cost from one roof to another. I now have enough knowledge myself to understand the various types of roofs and the advantages. The job was timely and the crew was courteous and very respectful of my property. I have dealt with a few contractors in my life over the years but Paradigm Roofing was first class. Karen Nguyen of McKinney, TX
Paradigm Roofing Systems installed our roof in June. We selected them because their knowledge on a roof system was head and shoulders above every company we spoke with. We saw other roofs they had done in the area, and knew what they were talking about. We would rate the installation experience with them a 10. The workers were early, worked hard, were polite, and did a great job on the roof. Tony, the owner of Paradigm Roofing, made sure that we were pleased. Thank You Paradigm. Mark & Victoria D. of Coppell, TX
Paradigm did a fantastic remodel for us. We wanted to convert our seldom-used formal living room into a home office, so we talked with Tony about our plans. He was able to show us a 3D rendering of how the project would turn out and we loved it. The quality of workmanship is outstanding and it looks like the office has always been there--which is exactly what we wanted. The workers were always courteous and accommodating of our schedule and the final product turned out as good as or better than we imagined. I'd highly recommend Paradigm to anyone considering doing a remodel in their home. Thanks Paradigm, Dan & Sheri F. of Allen, TX
Paradigm Roofing Professional Organizations




Get in Touch with Us
Please fill out the forms below to submit your questions and comments.

Your information has been submitted!
* Required field
Please use a valid email.